Speakers confirmed so far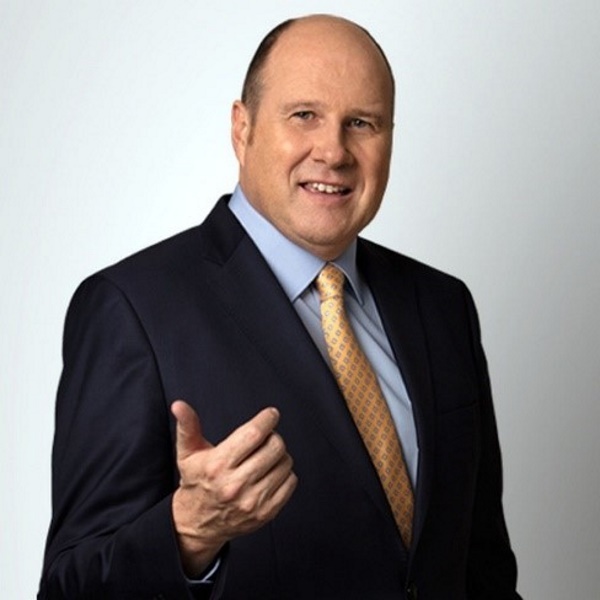 Ivan Yates, Entrepreneur & Broadcaster
Ivan is one of the country's leading broadcasters, presenting the daily drive time programme The Hard Shoulder on Newstalk Radio which has become the top-rated independent listened-to show in the country. He also co-presents a leading current affairs television program, The Tonight Show, on Virgin Media One.
Ivan has had unique life experience in politics, business and media. A former government minister and Wexford TD for more than 20 years; an entrepreneur who founded and developed Celtic Bookmakers to employ 400 people, with €200 million turnover.
In 2014 he published his best-selling autobiography, Full On with acclaimed reviews. He resides in Dublin and Enniscorthy, is married to Deirdre with 4 adult children.
His original forthright style of entertaining punditry and analysis on the full range of current affairs and sport has made him a much sought after motivational public speaker at corporate and formal events. He also acts as a versatile conference facilitator/moderator, MC with a flair for asking the questions that need answering. Ivan is a memorable and compelling after-dinner speaker.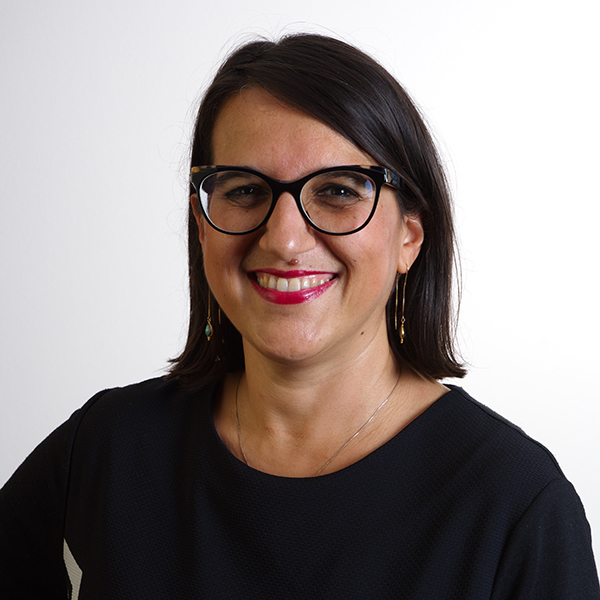 Mariangiola Fabbri, Head of Research, BPIE (Building Performance Institute Europe)
Mariangiola has 20 years of experience in energy efficiency and climate change policy. She leads BPIE's research team and oversees project delivery and quality control. She is directly involved in the work related to the implementation of the Renovation Wave, the recast of the Energy Performance of Buildings Directive and the Green reconstruction of Ukraine. 
Mariangiola joined BPIE in 2016 and she managed a portfolio of projects covering topics like building Renovation Passports, financing for renovation and de-risking energy efficiency investments. Before joining BPIE, she worked as an energy consultant, as Senior Energy Policy Officer at WWF European Policy Office and Senior Partnership Manager at WWF International. She holds a Masters in European political and administrative studies from the College of Europe and also in environmental law from Ca' Foscari University in Venice.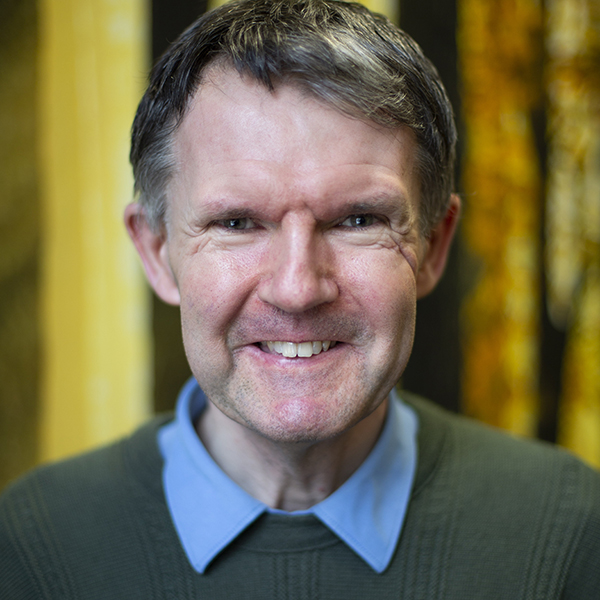 Noel Cahill, Economist, National Economic & Social Council (NESC)
Noel has extensive experience of research on many dimensions of public policy.  His research has covered Irish economic development as well as housing, the environment, taxation and other areas.  His most recent work on housing  involved the researching and drafting of NESC Report no. 159, Private Rental in Ireland, published in February 2023.  He holds a BA in economics from Trinity College, Dublin and an MA in economics from Georgetown University, Washington DC.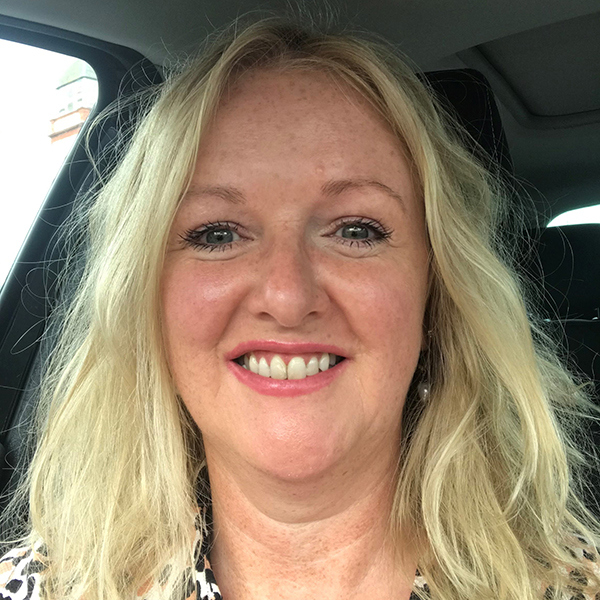 Alison (Ali) Harvey, Principal Planner & Project Manager, Nicholas O'Dwyer Ltd
Ali was recently appointed as Principal Planner and Project Manager with Nicholas O'Dwyer Ltd, part of the RSK Group. 
Ali is a Chartered Planner and qualified Project Manager with 20+ years' experience of managing innovative planning programmes and projects in accordance with Irish and European planning and environmental legislation. She has led on the provision of evidence-based regeneration and planning and development advice to all levels of government and to the private and civic sectors in Ireland. Ali specialises in sustainable development embracing the design of best practice stakeholder engagement and management processes to ensure the successful delivery of key infrastructural projects in urban/rural, coastal and off-shore areas. In addition, she is a champion for the delivery of the UNSDGs and climate change targets at a local, regional, national and European level.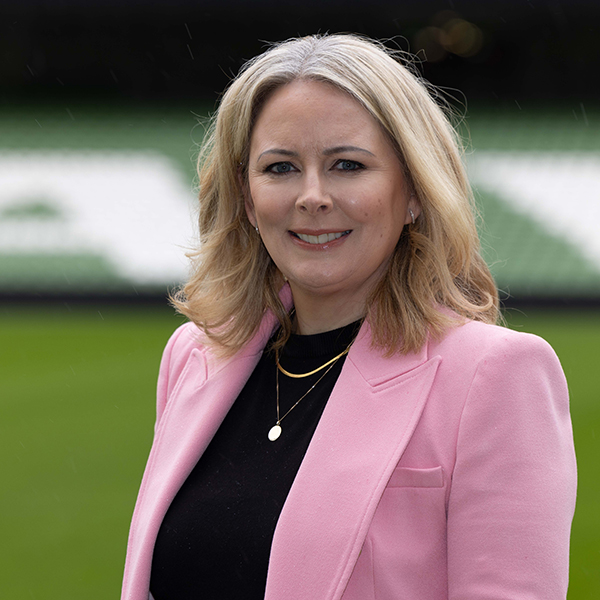 Carina Galavan, Aviva
Carina is a property fund and ESG specialist at Aviva and has been a member of the multi-award winning Aviva Ireland Property team for over 6 years. Carina works on the delivery of sustainability strategy and initiatives for the Fund, an area she is passionate about. Other responsibilities include managing broker relations, fund reporting and communications.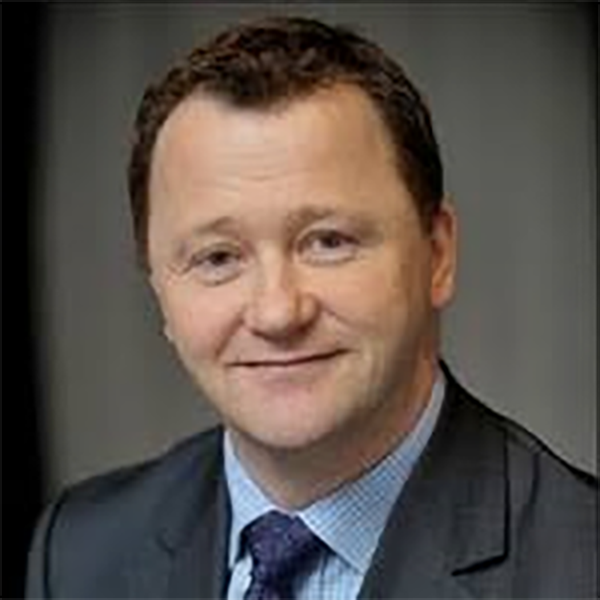 Paul Mitchell, Bsc MRICS MSCSI; Dip Con Law, Director, Mitchell McDermott
Paul's career has spanned almost 25 years, most of which was spent in the Irish market with a couple of years spent in San Francisco. Paul set up Mitchell McDermott, a project and cost management company in 2015, with Anthony McDermott and currently employ 60 people in our Dublin offices. 
Paul has a wide range of experience in the public and private sector including a number of specialisms most notably in financial odelling of development projects. Paul plays an active role in the Society of Chartered Surveyors and is the Chair of the Real Cost of Apartment Delivery, an update of which is due for publication shortly.
am produce Ireland's first weekly radio show for the property industry 'Property Matters' on Dublin South FM and iPropertyRadio.com.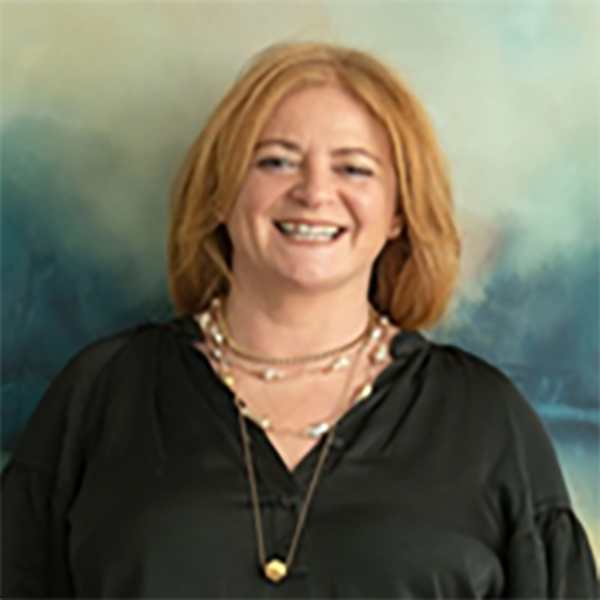 Emer Byrne MSc MSCSI MRICS, Lecturer in Real Estate and Valuations, Work Placement Co-ordinator Property Economics,  Technological University Dublin
A graduate of UCD and TU Dublin Emer is a Chartered Valuation Surveyor with over 30 years' experience in the professional and education sectors. Currently Emer is a lecturer in Real Estate and Valuations in the School of Surveying and Construction Innovation at TU Dublin. She has brought an innovative approach to teaching industry-relevant modules with close support from colleagues in the profession. The focus of her teaching is valuations, sustainability and ESG. Her graduates are to be found in all sectors of the property profession both in Ireland and overseas. 
In her previous role as divisional director in Lisney, Emer was responsible for major infrastructure projects and the full suite of professional services. She consulted to Lisney since joining TU Dublin around CPO and valuations. Emer is also board member to the Property Services Regulatory Authority (PSRA) for the last 4 years and continues in this role until 2027. For the last two years Emer has been a judge on the Irish Construction Excellence (ICE) Awards and has enjoyed continued professional exposure to some of the best construction projects in the country. 
Within the SCSI she has served on many committees including the current role as Chair of the Sustainability Working Group. Previous roles include Chair of the PRS Valuations working group and also outgoing Chair of Surveyors Declare. She has been an active member of the Valuations PG for over a decade including the publication of the following: Sustainability considerations for Valuers (2022); Valuation of residential Investments (2021).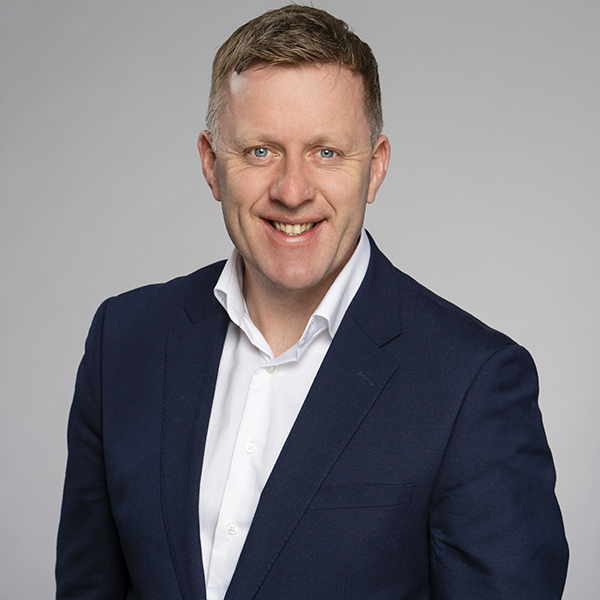 Ronan Corbett, Head of Offices, Cushman & Wakefield
Ronan joined Cushman & Wakefield in 2000 having begun his career in London working in the West End Offices team. In London he worked with a diverse range of landlord and tenant clients such as Shaftesbury Plc, Standard Life, British Land and Code London. On his return to Dublin in 2006, Ronan has continued to work with a diverse range of clients, mainly in the area of tenant representation. 
Ronan has been the largest acquirer of office space in Ireland for the last 5 years for occupiers and has gained invaluable insights in tenant requirements. Clients include Facebook (Meta), Salesforce, Workday and AIB. From initially identifying suitable options to negotiating a deal through to lease completion.  Ronan was the person responsible for acquiring Meta's new 950,000 sq ft campus in Ballsbridge and Salesforces 430,000 sq ft HQ in Spencer Dock. Both transactions rank as the No.1 and No.2 largest ever office deals in Ireland. He has provided strategy and acquisition services to a number of national and international companies including An Post, PwC. KKR, Microsoft. Apple and IBM.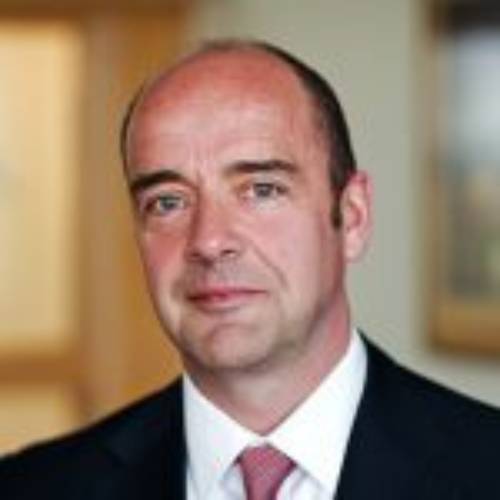 Ken Noble, Director, TWM
Ken is a commercial property professional with over 30 years' experience in Ireland, the UK and US. He joined TWM as Head of Professional Services in 2021.  Ken has worked across many property sectors including property and asset management, valuations, rent reviews and landlord and tenant and commercial agency.  He has acted as an expert witness in the Commercial Court, High Court, An Bord Pleanala Planning Hearings and CPO Arbitrations regarding property valuation disputes and has also acted as an arbitrator regarding rent review and commercial service charge disputes.
He has seen first-hand the growing importance ESG is playing in the property investment, valuation and asset / property management decisions of national and international funds as well as private investors as head of the external team in charge of the property management of the €3.7b Irish Life Property Portfolio, the largest commercial property portfolio in Ireland and subsequently in TWM overseeing valuations, rent reviews and asset management and working closely with the active TWM investment agency team.
Ken holds a BSc in Surveying from Trinity College Dublin, is a member of the Society of Chartered Surveyors Ireland and a Professional Associate of the Royal Institution of Chartered Surveyors.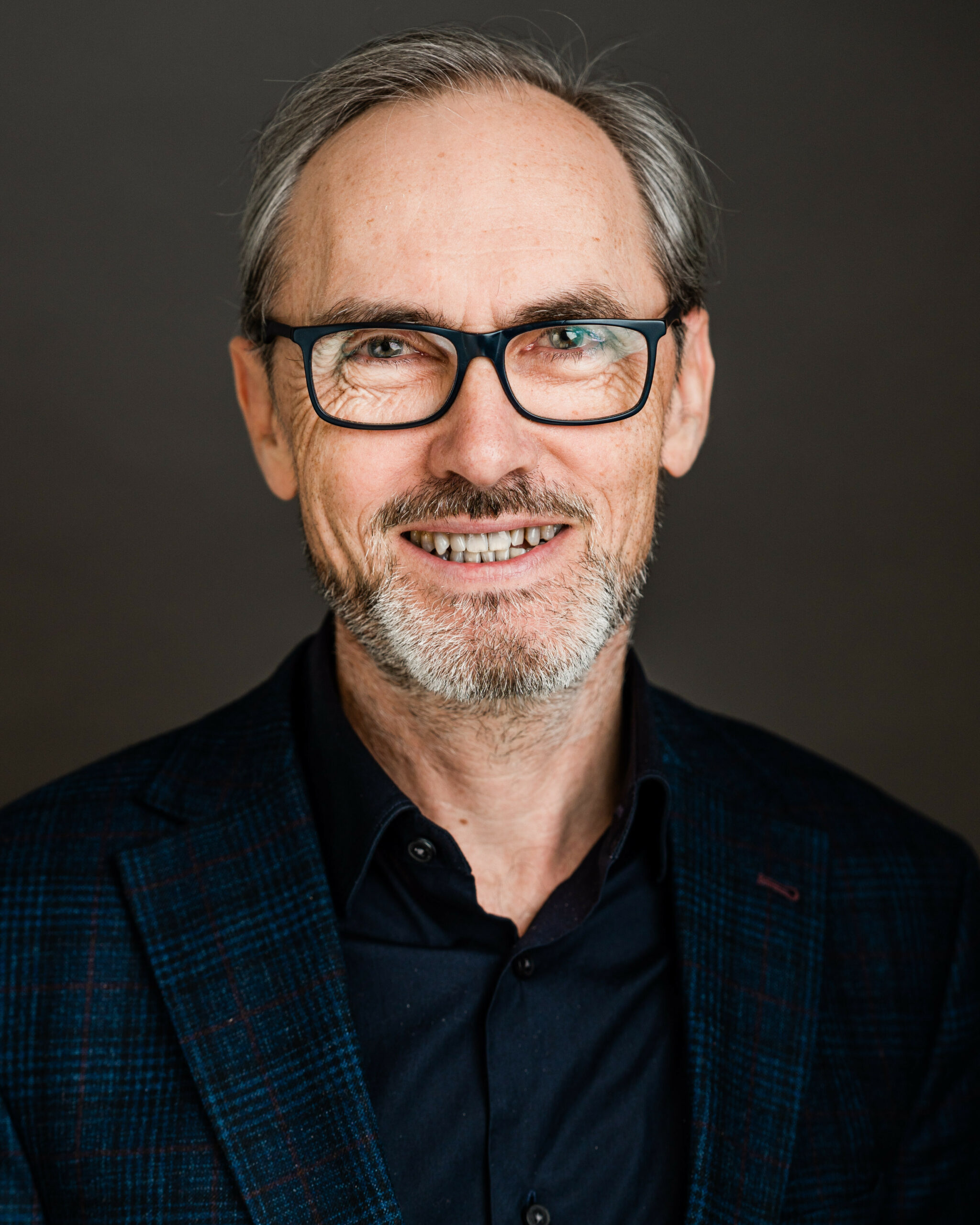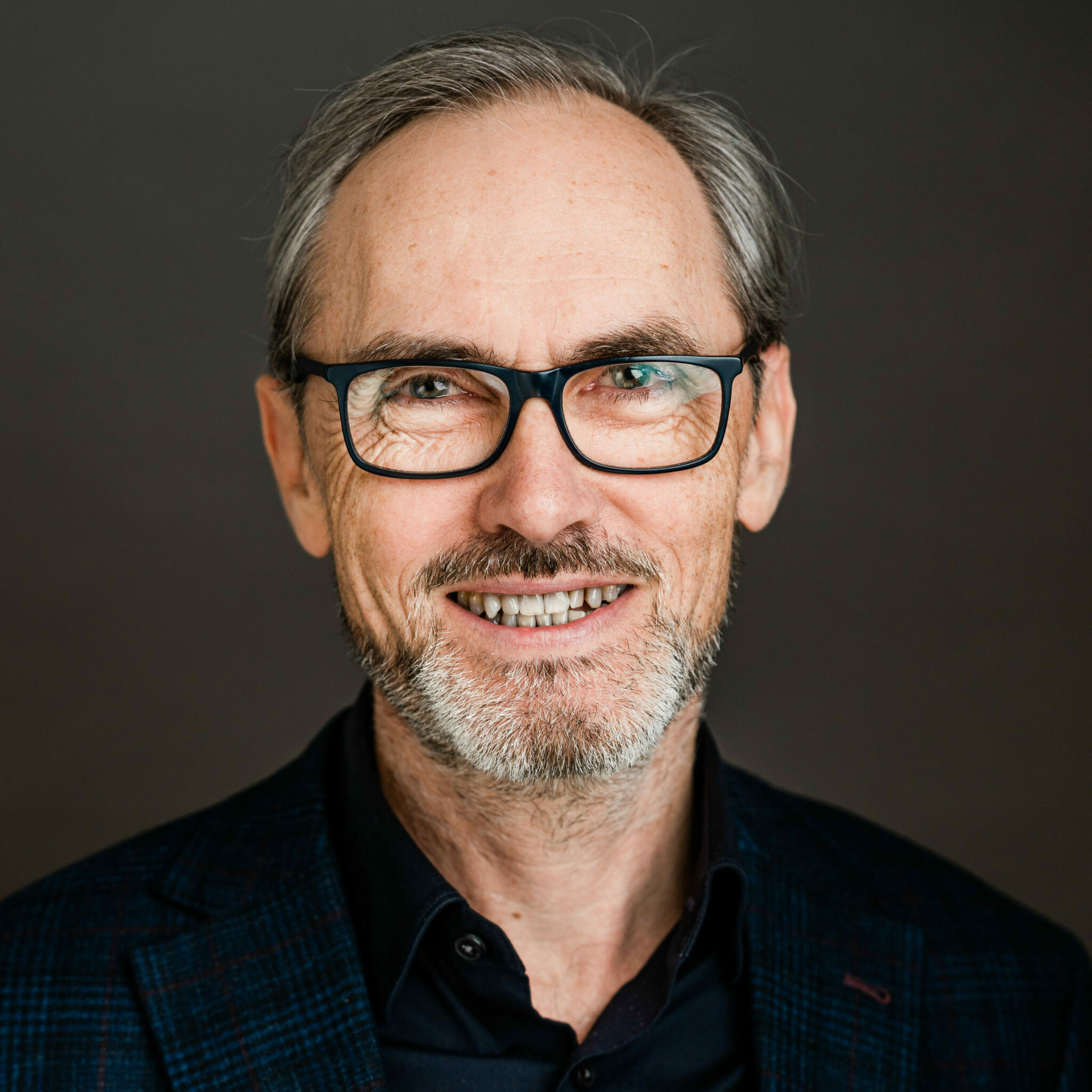 Ronan Phelan, Managing Director, Scott Tallon Walker (STW) Architects.
Ronan joined the practice after an international career working on high profile projects including the Atelier Brancusi Museum in Paris and the masterplan for the reconstruction of Potsdamer Platz in Berlin.
Ronan has 33 years industry experience, 26 years with Scott Tallon Walker Architects.
He has extensive experience in Master planning and in the design and delivery of high quality commercial and mixed-use projects spanning public and private sector clients.
Ronan was Project Director of Miesian Plaza, the redevelopment of the iconic 1970's, 27,000m2 former Bank of Ireland Headquarters building on Baggot Street to Grade A, LEED Platinum-rated offices. 5 Harcourt Road, designed for Green Property, is a 7,000m2 Commercial Office building with an innovative twin skin façade which achieved a LEED Gold rating and was fully let to WeWork.
Head of Sustainability in STW, Ronan is an active participant in the activities of the RIAI and the Irish Green Building Council of which STW are founder members. Ronan has assisted on a number of RIAI & IGBC panels including RIAI BCAR implementation task force; RIAI Tall Buildings Committee; IGBC Energy Rating Task Group 2; RIAI House Committee.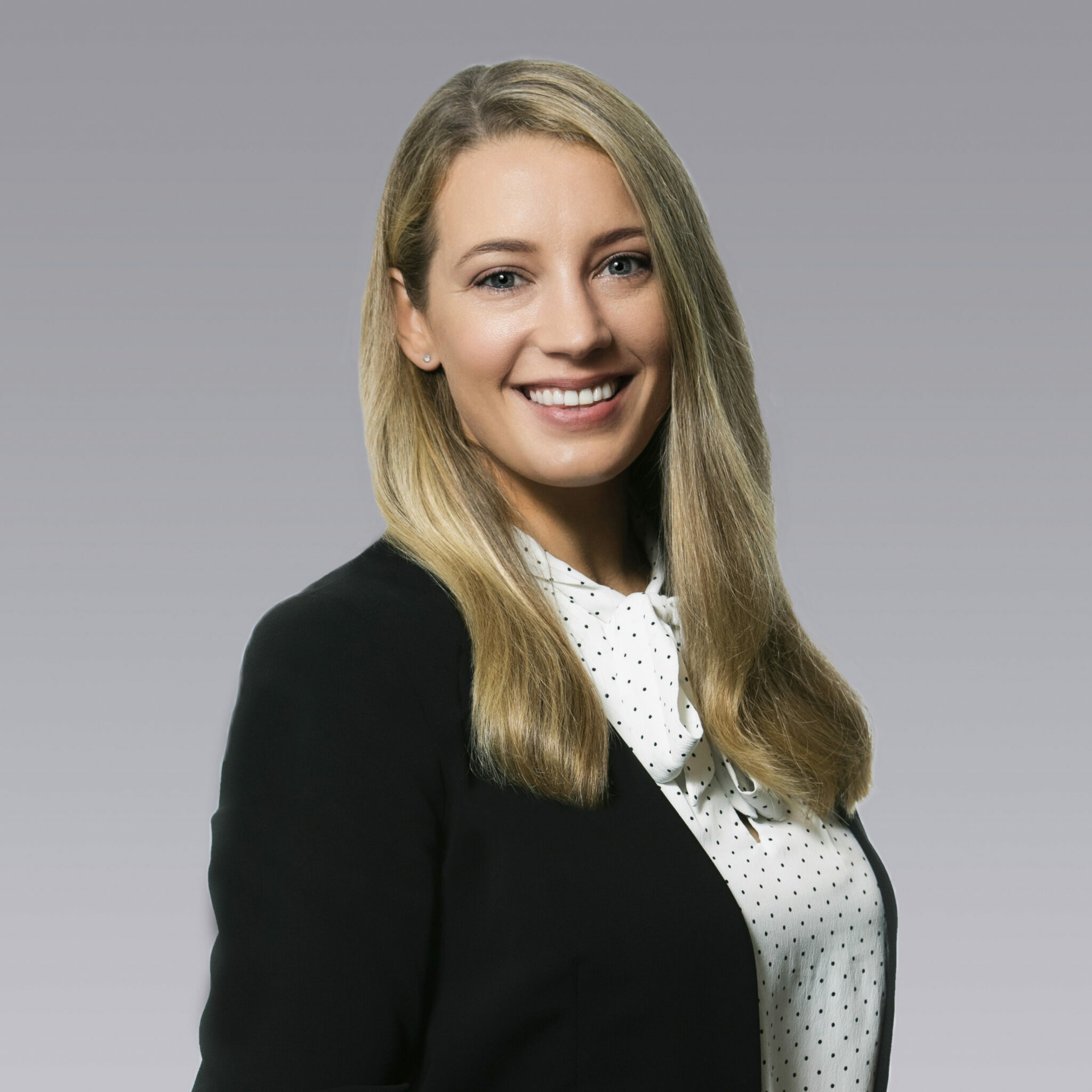 Kate Ryan, Head of Research, Colliers Ireland
Kate's role involves tracking and analysing property market data and trends and producing market reports and commentaries across all sectors. She is also part of Colliers EMEA Research Team and provides Irish market data which feeds into EMEA reports, allowing for analysis and comparison of occupier and investment trends.
Kate is an Associate Member of the SCSI and holds an MSc in Real Estate from TU Dublin.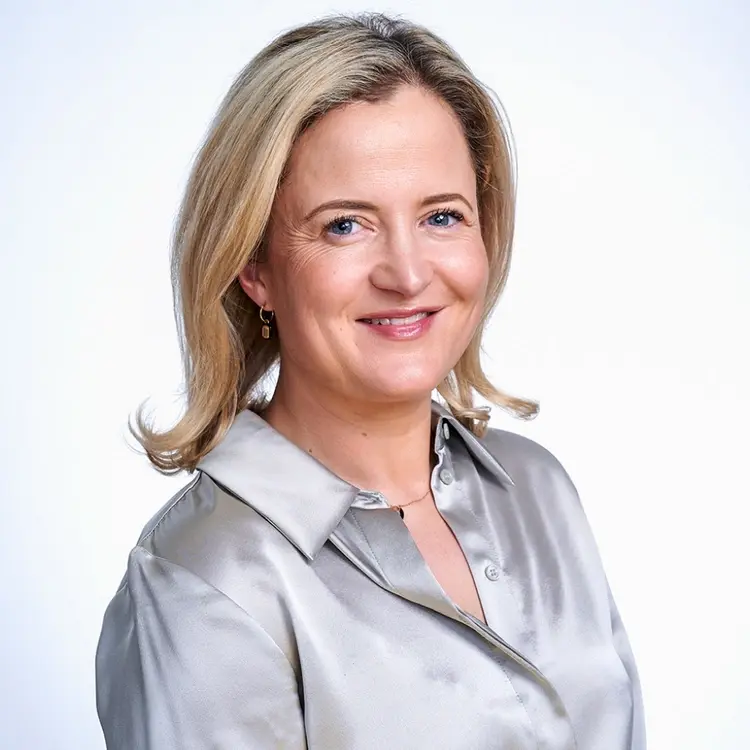 Niamh O'Connor, Founding Partner, Summix
Niamh joined Summix in 2016 to drive the firm's expansion in the student accommodation and PRS sectors where she is responsible for all aspects of origination and execution of investments. Niamh is also a board member at Centrepoint, the UK's leading youth homelessness charity providing housing and support for young people in London, Manchester, Yorkshire and the North East. Prior to Summix, Niamh founded and ran NOC Consultancy, an independent advisory firm to property investors, developers and construction companies. She was previously the Head of Business Development and co-owner of TPI Limited, a UK based Project Management firm and Quantity Surveyor. Niamh started her career in the construction industry in the Cayman Islands. She holds a BA (Hons) in French Literature from University College London.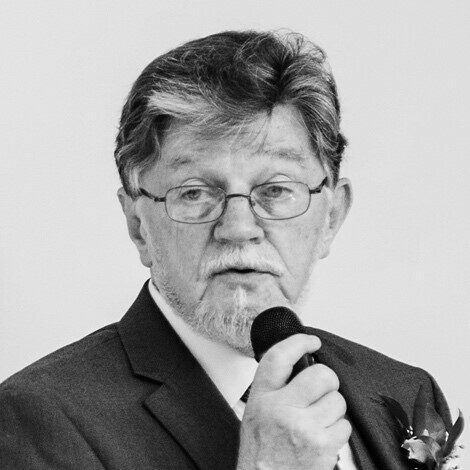 Pat O'Mahony, author of Rethinking Housing Options for Senior Citizens
Originally from a Cork farming background, on leaving school Pat took a degree in Agricultural Science and serendipitously drifted into teaching.  After moving to Australia, he taught in the inner city before taking over as a Regional Director of Adult and Continuing Education in NSW. In those years, he also acquired an MBA. On returning to Ireland in 1989, he was appointed Principal of Kilkee Community College, and in August 1992 he became the first lay Principal of Newbridge College.
In early 2007, he joined Education and Training Boards Ireland (ETBI), then known as IVEA, as Education Research Officer. There, he was involved at a national level with many of the changes that occurred in both second-level education and further education and training, until his retirement in late 2017. In his years with ETBI, he was involved with several EU Commission technical working groups around improving the quality of schooling and further education and training.
Pat believes older people have a lot to offer their communities but, currently, there is no mechanism through which their skills, experience and wisdom can be cost-effectively harnessed, to the benefit of both the retirees and the wider society. He also sees the provision of an elder-friendly housing option at central locations in every community as critical to the quality of life of many older people.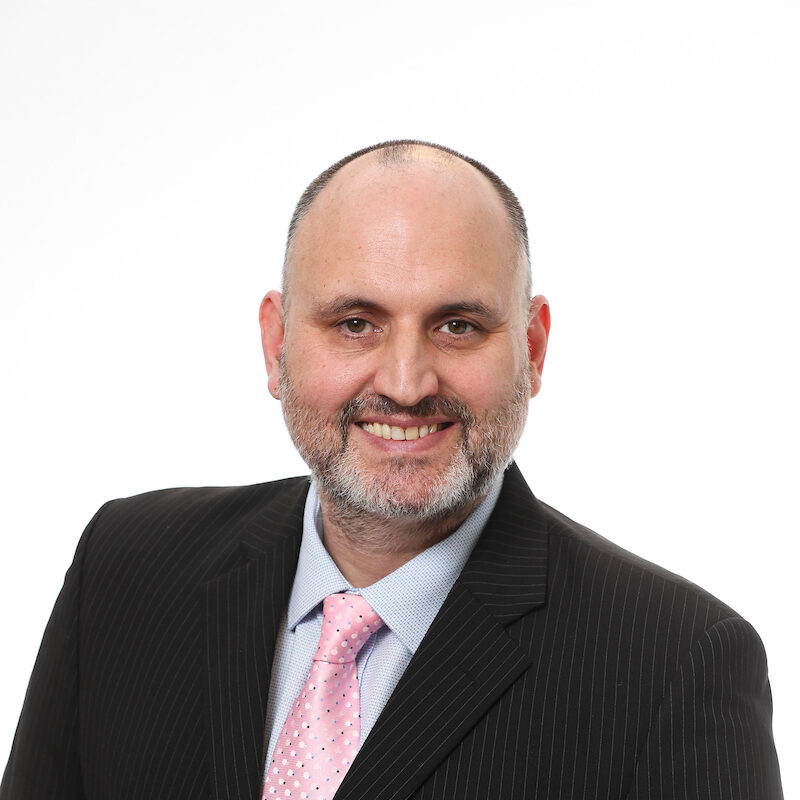 Tom Sheridan, Founder, TAHC Ltd.
Tom Sheridan is one of Ireland's foremost development professionals with over 25 year's experience delivering some of the largest developments in Ireland, the UK and Australia.
He spent over 10 years working in Australia delivering predominantly residential developments and specialised senior /retirement living, mixed tenure and care developments. This experience gave Tom a unique perspective on the opportunities and challenges associated with establishing a viable senior / retirement living market in Ireland. Since returning to Ireland 5 years ago
Tom has developed the largest portfolio of such developments in Ireland in his previous position as Head of Development with Tetrarch Capital. Only recently, Tom has established the TAHC development company to primarily deliver social affordable residential developments, with an initial focus on senior / retirement communities and xixed tenure intergenerational developments in the social and affordable sector.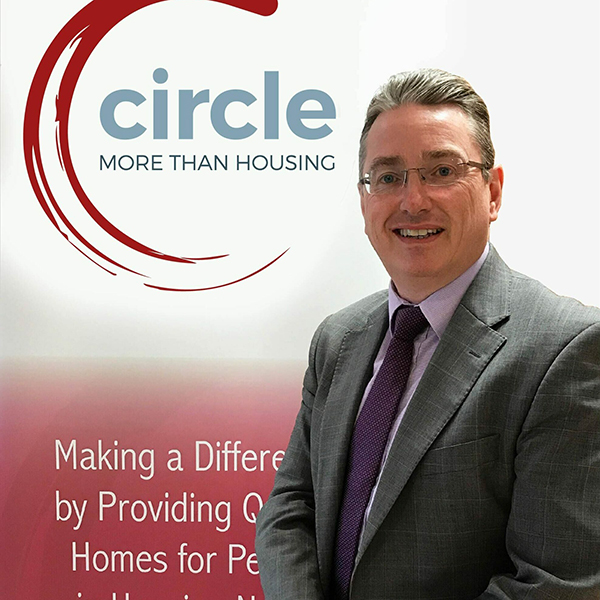 John Hannigan, CEO, Circle Housing
John is a well-known leading voice and driver in the delivery of social housing in Ireland. As CEO of one of Ireland's top 5 Approved Housing Bodies, Circle VHA and as chair of The Housing Alliance, he strives for the industry to 'do more' in its contribution to 'Housing for All', to challenge the barriers to delivery and to be innovative in its approach to meet social housing targets, providing much needed homes to those in housing need.
During his 5 year and counting tenure at the helm of Circle VHA, John has exponentially grown the portfolio of the company's social housing homes and managed services, delivered on its growing direct construction projects, engaged in creative collaborations and partnerships and agreed innovative funding deals with national institutions.
John has over 30 years' experience in the housing sector, including senior roles with Sunbeam House Services and Respond Housing Association, Senior Executive Level roles with KPMG, Grant Thornton and EY, and as Group Director and Company Secretary in the UK for large Registered Social Landlords (Accord and Prime Focus), leading him to esteemed titles as a Fellow of the Chartered Institute of Housing, a Fellow of the Association of Certified Accountants and a Chartered member of the Institute of Directors in Ireland. John is also a member of the Board of ICSH, Chair of the CIH Ireland and a member of the CIH governing board and its finance audit and risk committee.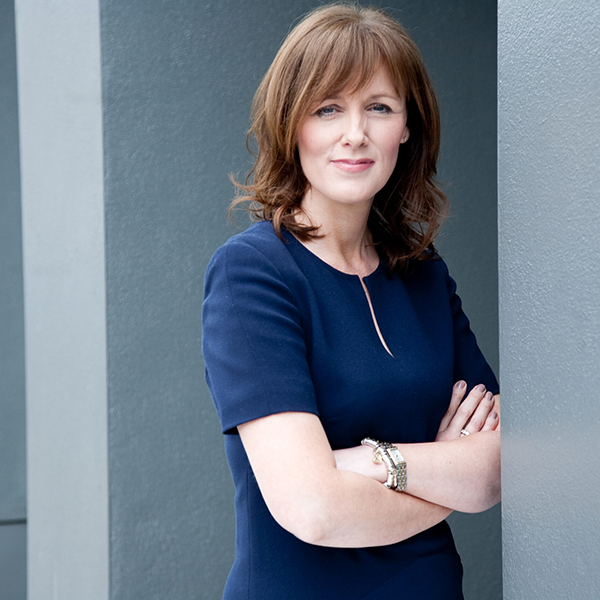 Marian Finnegan, Managing Director – Residential & Advisory, Sherry FitzGerald
Marian has been at the forefront of Sherry FitzGerald for over 20 years. She was the first economist appointed to a property company in Ireland, when she established the research arm in 1996.
Subsequently Marian was appointed Chief Economist and Director of Research for Sherry FitzGerald. This role involved monitoring and analysing economic and property indicators in the domestic and international markets.
In 1998, Marian joined the board of Sherry FitzGerald Group and in 2019 was appointed Managing Director of Sherry FitzGerald Residential
Marian has a unique blend of skills across many areas – people, strategy and leadership. She has helped shape Sherry FitzGerald and understands the property market and our business strategy. She is a regular contributor in the Irish and international media and one of the most highly regarded commentators in the industry.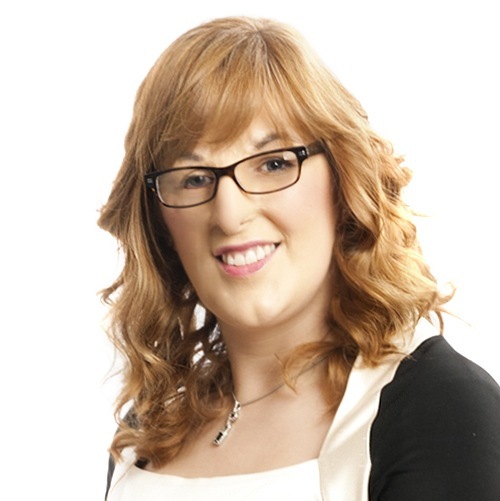 Carol Tallon, CEO, Property District
Carol is CEO of communications agency Property District. She is a legal graduate, now specialising in PR, new media and public consultation for the built environment. With more than 15 years' experience across the planning, construction, property and proptech sectors, Carol has worked with government agencies, industry representative bodies, property developers, construction contractors, auctioneering firms and media outlets. In addition to founding Proptech Ireland as an ESG initiative back in 2016 and rolling out Ireland's virtual town hall 'PLACEengage', Carol and the Property District team produce Ireland's first weekly radio show for the property industry 'Property Matters' on Dublin South FM and iPropertyRadio.com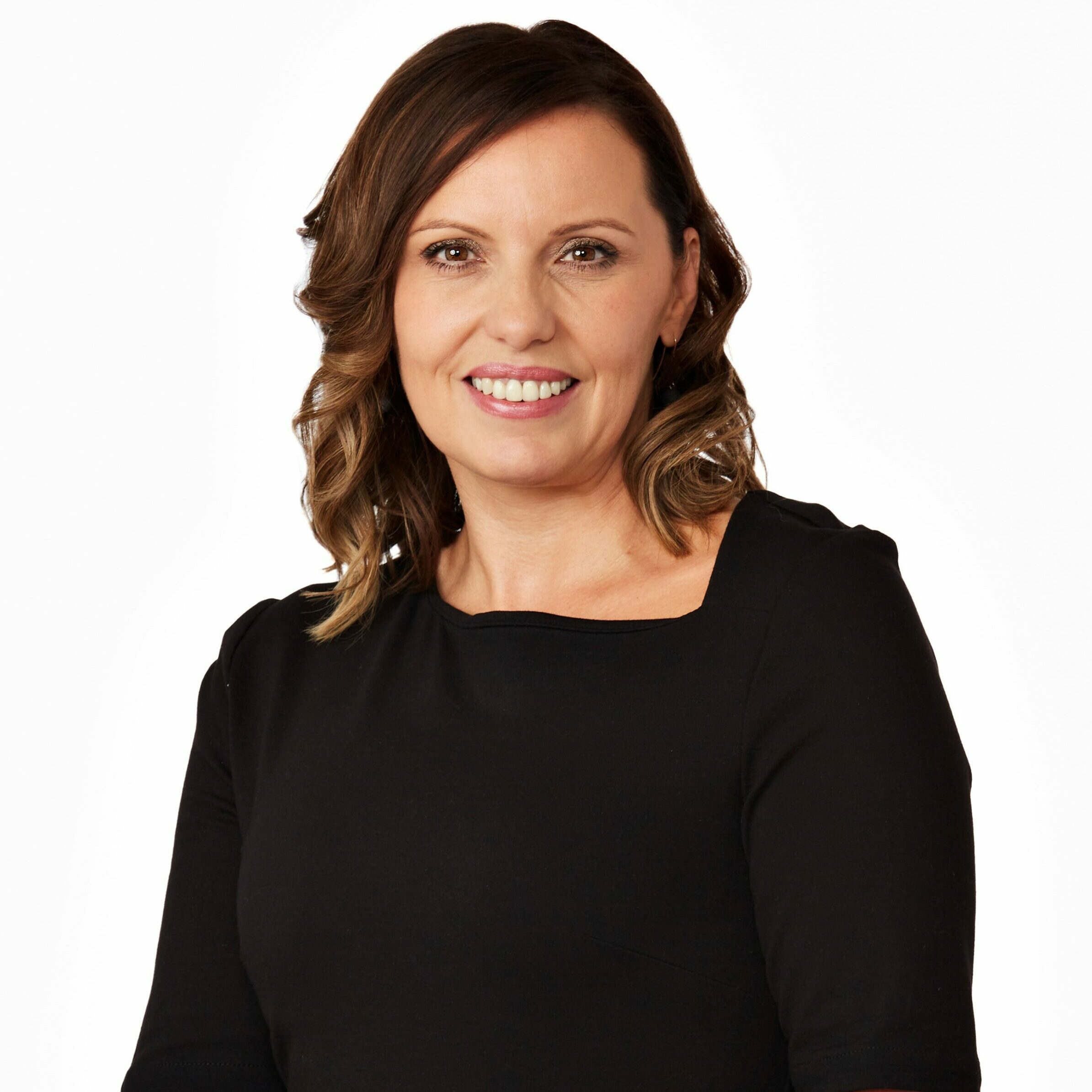 Margaret Barrett, Managing Director, Mortgage Navigators
Margaret Barrett is Managing Director at Mortgage Navigators, a specialist mortgage broker service that is part of Irish-owned professional financial services company, Contracting PLUS. An experienced mortgage advisor and Qualified Financial Advisor (QFA), Margaret Barrett worked with Bank of Ireland in various financial advisory roles. See https://www.mortgagenavigators.ie
An experienced mortgage advisor and Qualified Financial Advisor (QFA), Margaret Barrett was previously with Bank of Ireland in Cork for seven years. As well as lending and mortgages, Barrett has specialist knowledge of banking, savings, insurance, and investment opportunities, having led teams in dedicated service provision across Cork's Bank of Ireland network.
Ian Conlon, Partner, Maples and Calder's Funds & Investment Management, Maples Group
Ian has extensive experience in the establishment, operation and regulation of both UCITS and AIFMD funds, with particular focus on alternatives, including hedge funds, investment limited partnership vehicles (ILPs), private equity and private debt, credit funds, loan origination and real asset structures. Ian has significant expertise in the ICAV space, having advised on the first ICAV authorised by the Central Bank of Ireland and numerous innovative ICAV structures, redomiciliations and conversions to date.
Ian is a member of the Maples ESG Advisory Group and is recognised as a leading lawyer in the ESG and sustainable finance space. He regularly advises global asset managers looking to establish sustainability focused investment funds in compliance with the EU's Sustainable Finance Disclosure Regulation ("SFDR") and the Taxonomy Regulation.
Ian also advises asset managers looking to establish Irish authorised AIFMs, UCITS and MiFID management companies.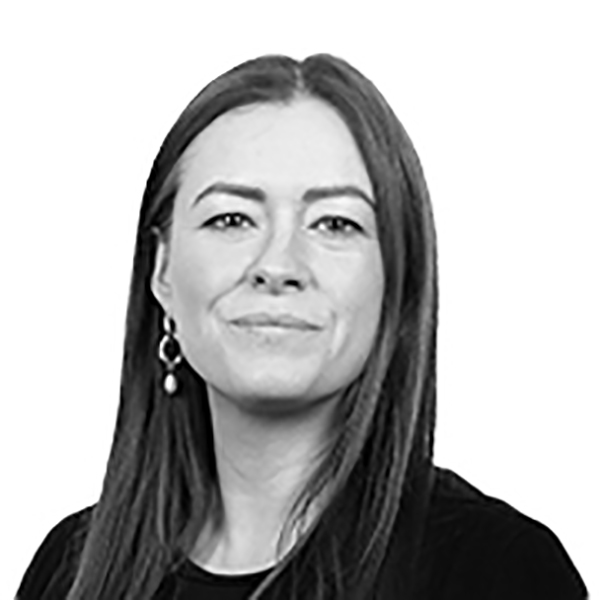 Mary Liz Mahony, Of Counsel in Maples and Calder's Construction team, Maples Group
Mary Liz specialises in construction law and offers a full service to all construction industry stakeholders both on complex transaction mandates and on issues arising during construction, claims management and dispute resolution. Her experience covers a range of sectors including, commercial and residential development, healthcare, technology, energy, pharmaceutical and leisure.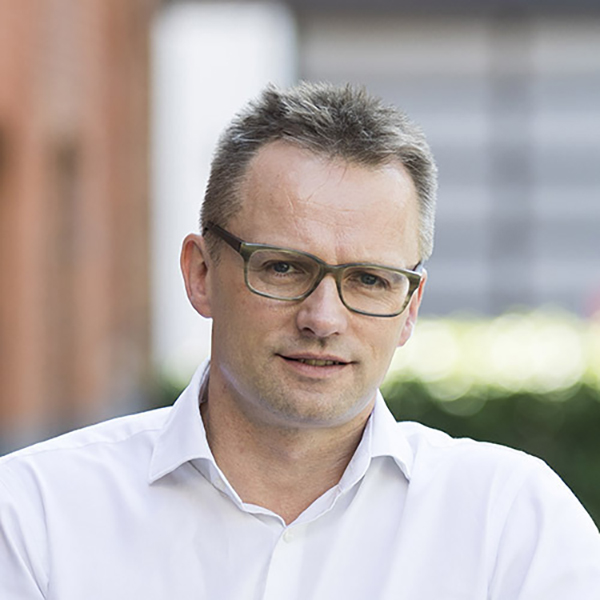 Adrian Price, Architect Principal, BDP Ltd (Building Design Partnership)
Adrian has worked at BDP's London studio for 23 years specialising in master-planning and concept design in the retail and mixed-use sectors including retail, residential, workplace and leisure. He has seen a number of significant projects through to successful completion such as Westgate Oxford and New Cathedral St Manchester. Adrian is an architectural illustrator specialising in freehand perspective drawings. He also sits on the REVO Technical Affairs Committee and is a member of the Design Review Panel.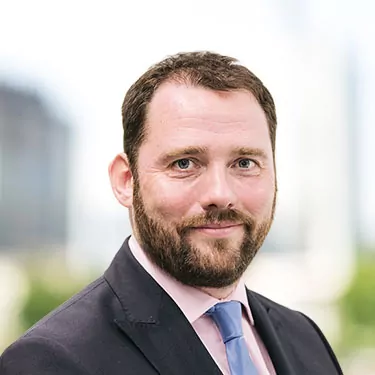 John Murnaghan, Managing Director, M7 Real Estate Ireland
John is responsible for acquisitions, asset management and business development. M7 Ireland (part of the pan-European M7 Real Estate Group) is a leading specialist in multi tenanted commercial real estate. In Ireland, M7 has two separate fund strategies, value add funds and its larger JV multi let industrial fund. Through the use of technology, innovative leasing management and a disciplined investment approach M7 consistently outperforms the market. In Ireland, M7 has achieved rapid growth over the last seven years, reaching just over half a billion of assets under management as at today – a huge milestone. M7 is now the one of the largest managers of multi-let industrial property in Ireland with close to 2.75 million square feet. The portfolio has a total rent roll of over €26m pa, spanning up to 350 units of industrial space with some suburban offices.
With over 20 years' experience, John was previously Head of UK Asset Management at M7 until 2021. Prior to joining M7 in 2014, John was a Director with UBS Global Asset Management where he was responsible for the Triton Property Fund, a UK balanced property unit trust which invested in all main commercial property sectors. In addition, John also held responsibility for the investment management of private UBS Wealth Management clients.
Prior to UBS, John worked at Land Securities Trillium as a Senior Asset Manager where he undertook strategic asset management of a large regional portfolio.
John is a member of the Royal Institution of Chartered Surveyors, is also a graduate of DIT Bolton Street, has a BSc Hons in Real Estate Management from Oxford Brookes University and holds an Investment Management Certificate (IMC).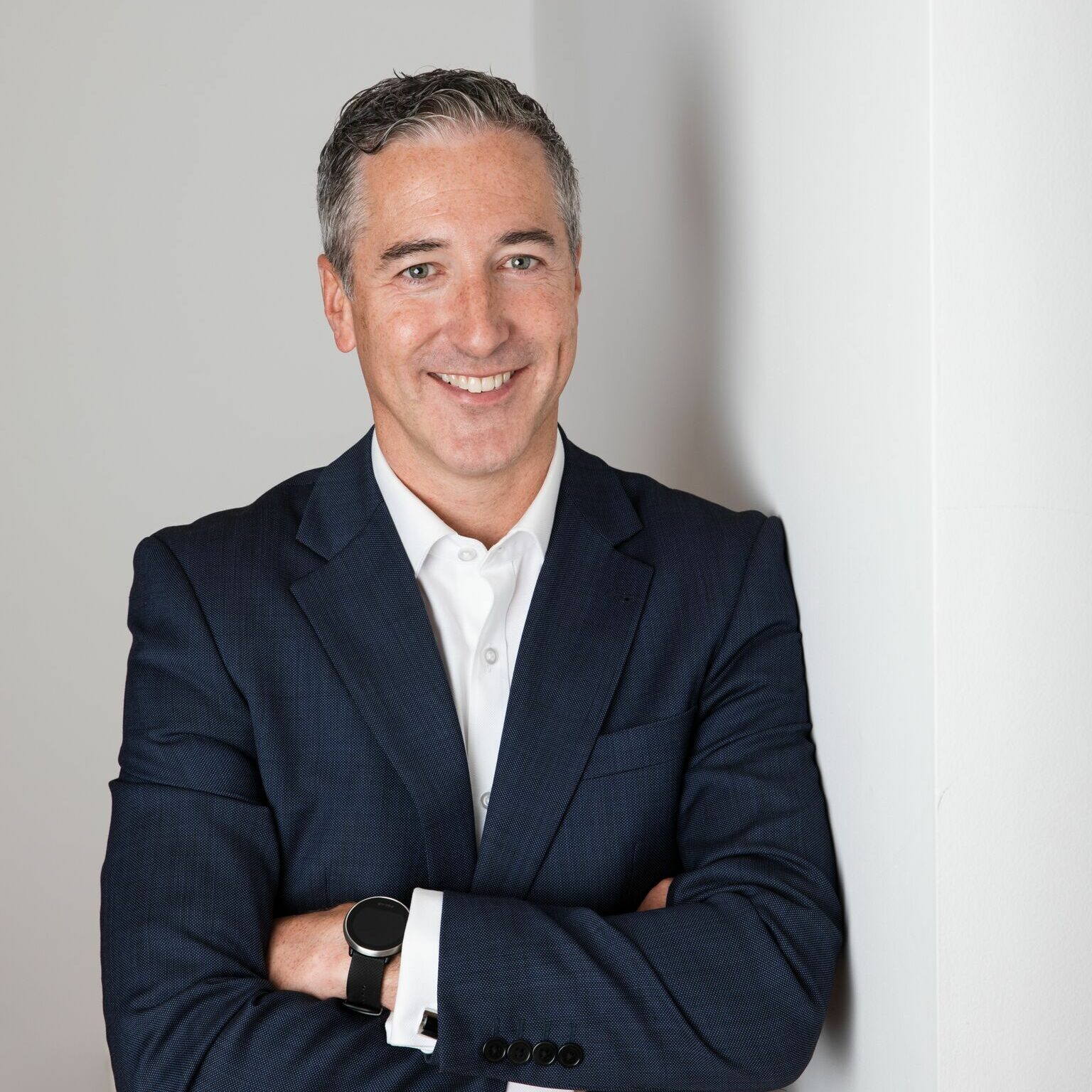 Kevin McHugh, Director, HARVEY
With over 25 years' experience in Ireland's commercial property market, Kevin joined HARVEY as a Director in 2007.  HARVEY is the only specialist industrial and logistics property agency in Ireland with a leadership position in all aspects of the market, providing strategic advice to the full range of market participants. Kevin provides development advice to some of Ireland's leading developers; devises and implements high quality marketing campaigns; and negotiates sales and lettings to conclusion.  He advises a host of corporate and private clients on acquiring new and existing warehousing and development land, as well as lease re-gears and rent reviews.  He is also very active in the industrial investment market, representing both vendors and purchasers, including providing specialist advice on sale & leasebacks. Kevin's clients include, DHL, Rhenus Logistics, IPUT Real Estate Dublin, Aryzta AG, Irish Life, Sandymark, Richmond Marketing and Valeo Foods.  Kevin regularly provides thoughtful opinion pieces on the industrial and logistics property market in the Irish media.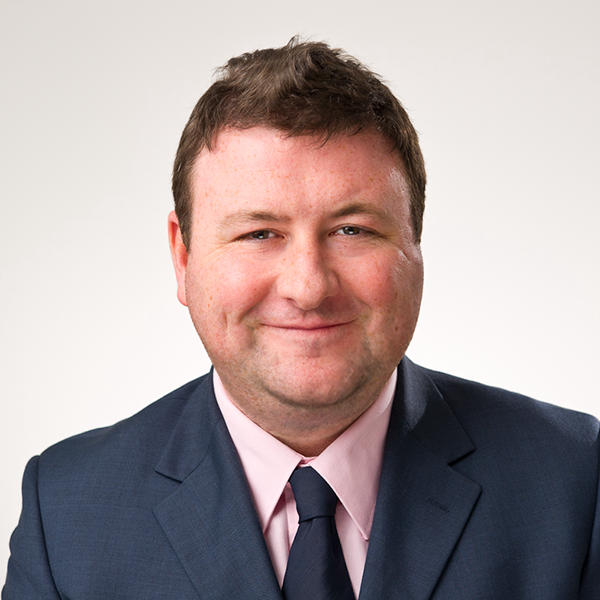 Martin Londra, Head of Real Estate and Major Programmes, Europe, BSc (Hons), MSc, MBA, MCIOB, MAPM, MAIPM
Martin has significant experience of briefing, procuring and delivering large and complex international projects and programmes across the real estate sector. Martin is a Partner in Turner & Townsend, holds a BSc (Hons) Quality Surveying, an MSc in Project Management and an Executive MBA with a major in Complex Project Management. He is based in Turner & Townsend's Europe HQ, here in Dublin.
His career across Europe and Australia, spanning over 25 years, has seen him gain valuable insights on major project delivery. His experience suggests that project complexity alters with increasing size and number of interfaces – and different solutions are required to successfully deliver these increasingly large, complex projects and programmes. Leading our global major project experts, Martin and his team have developed our proven Major Projects / Programmes delivery framework. Use of this framework will improve project performance and deliver enhanced efficiency across delivery whilst creating value for clients and their projects. Use of this framework to successfully set up, mobilise and then deliver any major project will futureproof major real estate projects, whilst adding value to clients assets.
Martin is passionate about bringing his experience to deliver successful major projects and programmes in Ireland and across Europe.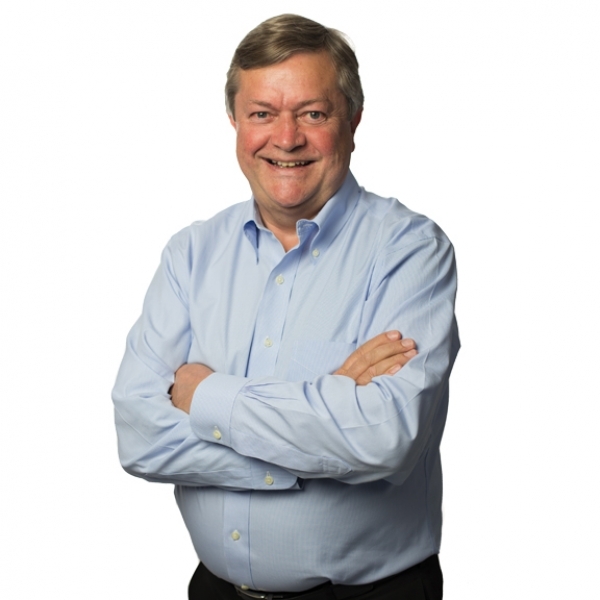 TONY REDDY, Chairman, Reddy Architecture + Urbanism, Director and former Chair, Academy of Urbanism, Director, Property Industry Ireland
Tony is an Architect and Urbanist. He is a chairman of the international design practice Reddy Architecture + Urbanism and a director of the Academy of Urbanism. He is also a former President of the RIAI. Tony's practice is involved in a wide range of residential projects including housing, apartments and major mixed use urban regeneration projects in Ireland, the UK and a number of EU countries. The practice provides a strong design focus and a clear understanding of how people and places interact. This has resulted in a wide range of commissions and projects which have made a significant contribution to
contemporary architecture and the built environment and received numerous architectural and urban design awards. Among the practices key projects are the Heuston South Quarter, Custom House Square (IFSC), Heuston South Quarter, Kilkenny Creative Quarter, Eighth Lock (Ballymore), Oscar Traynor Road (Glenveagh/DCC), apartment developments CityWest (Cairn), Student residential developments, masterplans for urban expansion and regeneration.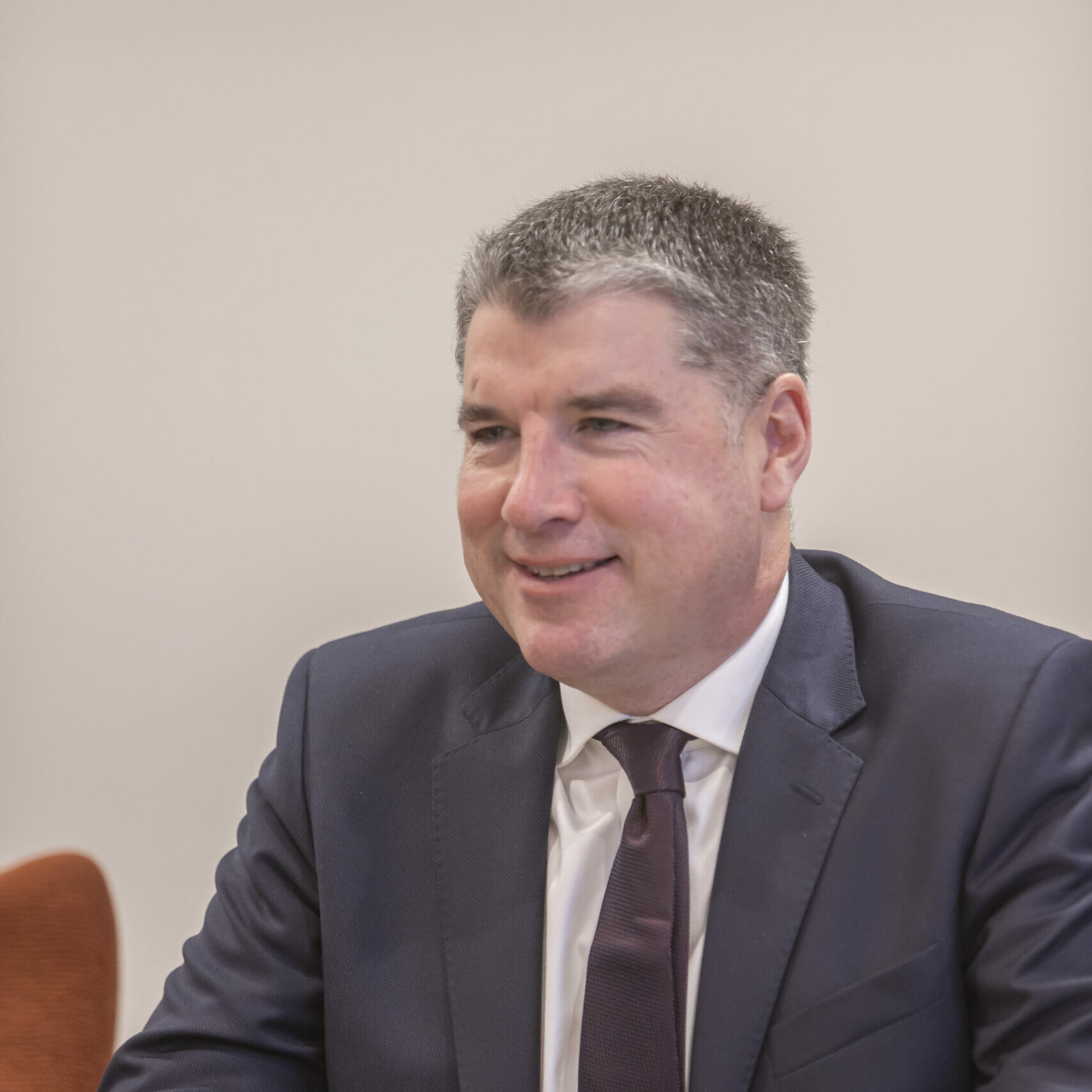 Shane Casserly, Corporate Development Director, Dalata Hotel Group
Shane joined Dalata in March 2014 as Head of Strategy and Development and has been instrumental in driving the company's growth through acquisition and development activity in Ireland and the UK. He previously worked as Head of Development at Jurys Doyle Hotel Group plc and held senior positions with Ion Equity, Microsoft Europe and Musgrave Group. He is a graduate of University College Cork and Chartered Accountant.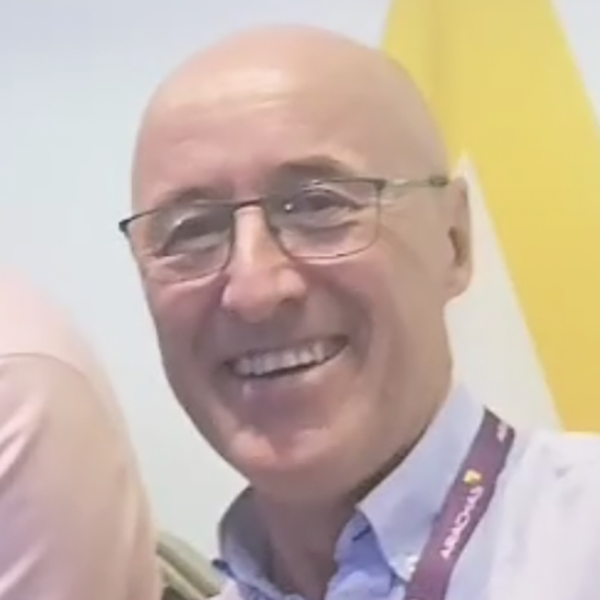 George Richardson, Managing Director, Amvic Ireland
George has held several senior positions in CRH, including Commercial Director. In 2005, he co-founded Amvic Ireland with Pat Martin. The company is known for introducing ICF manufacturing to Ireland and started production at a facility in Naas, Co. Kildare. In 2012, it opened a sales office in the UK, and in 2018, it relocated to a new production facility in Blanchardstown, Co. Dublin. Recently, George has overseen the expansion of Amvic significantly by launching a state-of-the-art production facility in Longford, which has a production capacity of over 4000 units.
Under George's leadership, Amvic has supplied councils with low-cost affordable housing. The company has worked with various clients, including Cluid Housing, Respond, Focus Ireland, Co-Operative Housing, Tuath Housing, Glenveagh Homes, C-Field, Sisk Living, Axis, D-RES, Cannon Kirk, Clancy Homes, OCC, Comer Brothers, Mount Collins Homes, Matt Wallace, and KPH Developments, among others.