Silver Sponsor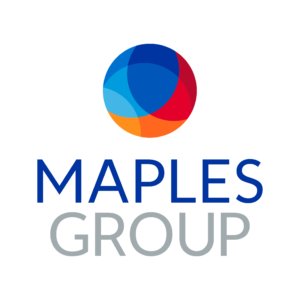 About Maples Group
With over 50 years' experience in the financial services industry and expertise in the provision of a wide range of domestic and international services, we have become a global partner to our clients with offices strategically situated to best serve their needs.
We offer a broad range of solutions tailored to the unique requirements of each of our clients, independently providing specialised fiduciary, fund administration, regulatory and compliance, entity formation and management and legal services on the laws of the British Virgin Islands, the Cayman Islands, Ireland, Jersey and Luxembourg.
Over the course of five decades, the Maples Group has grown from modest beginnings into one of the world's preeminent professional services firms, with operations in the Americas and Caribbean, Asia Pacific, Europe and the Middle East.
Our clients represent diverse backgrounds and sectors, and include many of the world's foremost financial institutions, international corporations, asset managers and institutional investors. Given the global nature of doing business, our extensive footprint makes us perfectly positioned to deliver services that are designed to meet the unique requirements of our clients and the demands of the markets in which they operate.
Our practice-proven knowledge of the global marketplace and our willingness to embrace today's technological advances means that we are able to continually update and evaluate our operational models and tailor solutions to ensure that we are delivering the greatest value to each and every client.
At the Maples Group we are dedicated to helping you foresee, innovate and deliver the results ‒ and value ‒ you deserve.
Silver Sponsor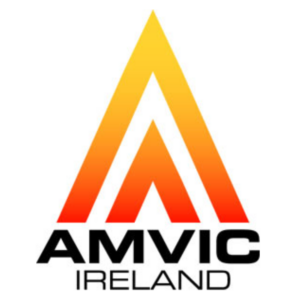 About AMVIC Ireland
AMVIC Ireland is a wholly owned Irish company founded in 2005 by Pat Martin and George Richardson. It was the first ICF manufacturing company in Ireland and had a production facility in Naas, Co. Kildare.
In 2012, Amvic opened a sales office in the UK. In 2018, Amvic moved to a new production facility in Blanchardstown, Co. Dublin. In 2022, Amvic expanded significantly by opening a second state-of-the-art production facility in Longford.
With production facilities in Dublin and a new state-of-the-art plant in Longford, Amvic Ireland has a proven track record and ample capacity to meet the ever-growing demand in the market
About Mortgage Navigators
At Mortgage Navigators, we are dedicated to helping individuals achieve their dream of homeownership. As a trusted mortgage advisory firm, we provide personalised guidance and support throughout the mortgage process. Our experienced team navigates the complexities with care, ensuring a seamless journey for our clients.
Led by Margaret Barrett, our Managing Director, our team consists of seasoned mortgage professionals with extensive knowledge of the industry. We stay updated with the latest market trends and lending regulations to offer the best possible solutions to our clients.
Sponsor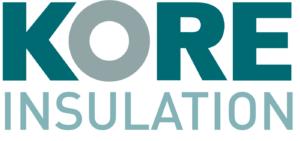 About Kore Instalation
KORE is a 100% Guaranteed Irish, family-run business that focuses on delivering the best technologically advanced insulation solutions to the construction industry. We pride ourselves on offering a personalised approach with a comprehensive technical support package to each customer based on their project needs.
We are a well-established Irish EPS manufacturer with nationwide coverage who can deliver best in class, bespoke insulation solutions to the building and construction industry. We are better than the competition. We do this by investing in product innovation, training and our people so that we can work knowledgeably, efficiently and in partnership with our customers to deliver the right product, at the right time, to the right location, thereby saving time, money and wastage which is good for our customers and the environment.
About Elm Gray
We are an exciting Furniture Solutions Company with over 40 years' experience designing, procuring and executing Bespoke Interiors for Residential & Commercial projects throughout Ireland & UK. All our Team have in-depth industry knowledge in their related fields with an emphasis on Design, Durability, Affordability and Ethically Sourced products. We take the interiors of your project from concept, through to installation on a timeline and budget to suit all clients requirements. With worldwide partnerships including furniture manufacturers and suppliers, we can design, source, import and install all styles of furniture for a variety of uses.
Exhibitor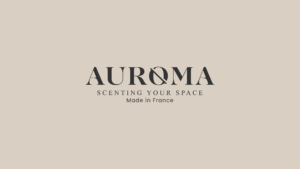 About Auroma
We are Auroma, Scent Marketing. Scent marketing connects with customers in ways visual or audio cannot. Scent marketing evokes emotions, recalls memories, and promotes well being. Welcome to Auroma, your brands secret weapon!
Auroma will transform your space with scent. Engage your customers with the power of scent.
About Lunar Smart Card
THE CONTACTLESS BUSINESS CARD
Lunar Smart Cards is the leading supplier of Corporate Digital Business Cards in Ireland.
If your organisation is on a mission to become paperless but still needs a way to connect with your customers, then Lunar Smart Cards are the ideal solution for you.
Smart Cards are a digital business card solution that allows you to network in a much more effective and sustainable way.
No more bundles of paper business cards – all you need is one Smart Card per employee to grow your network, improve customer engagement & interaction and grow your business.
Join the Smart Card Revolution today!
For Sponsorship Opportunities contact:
Kevin Mulligan-Carroll
+353 (0) 87 335 7663
Commercial Sales Manager