About i3PT
At i3PT, we care deeply about improving standards, culture and behaviours in the property and construction sectors.
Our teams work with funds, developers and asset managers to ensure that assets are designed, built and operated in a manner which contributes to a carbon neutral future. Our rigorous, science-based approach ensures that we protect our client's interests, whilst also protecting the planet. This means that i3PT clients do not need to choose between "doing good" and "doing well".
Silver Sponsor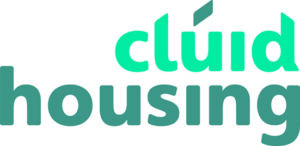 About Clúid Housing
Clúid Housing is an award winning, not-for-profit charity supporting almost 24,000 residents in over 9,000 secure, affordable, high-quality homes. Clúid has grown to become one of the largest approved housing body (AHB) in Ireland.Our in-house design team has considerable experience in all aspects of social housing projects. Over the last 27 years, we have amassed a wealth of experience in managing the construction process.Clúid's vision is a society where everyone has a great place to live and we aim to achieve vision by providing quality housing and services that enable people to create homes and thriving communities.Clúid has been delivering homes and building communities right across Ireland. We are committed to delivering 3,000 new high-quality, affordable homes before the end of 2022
About Octopus Real Estate
Active in the market since 2005, Octopus Real Estate has over £3.7 billion under management.
Our background in property lending and health and care investment reflects the wide-ranging expertise within our team.
For over a decade, our lending specialists have been providing bespoke, customer-focused lending solutions across the residential, commercial and development sectors. To date, we've lent more than £5.7 billion throughout the UK, and 4,100 loans.
Similarly, our investment experts have been working for over 15 years, funding and developing modern, purpose-built health and care facilities. We're focused on care homes and retirement living – sectors that need major investment given the UK's ageing population.
With both offices in London and Manchester, we offer regional coverage and continue to deliver on behalf of all our partners. Whether you're an investor, developer, broker or operator, we're here to work with you.
About Model Works
Model Works is an architectural presentation company. We create beautiful visualisation, digital and physical experiences for the design, planning and marketing of property.
About Limerick Twenty Thirty
Limerick Twenty Thirty is a dynamic property development company established as a special purpose vehicle of Limerick City and County Council to plan and develop key strategic sites in Limerick City and County.
These sites will act as anchors for enterprise and investment development across Limerick and the Mid-West Region.
About Yardi®
Yardi develops and supports industry-leading investment, asset and property management software for all types and sizes of real estate companies worldwide. Established in 1984, Yardi prides itself on its commitment to its customers and employees, giving back to communities and its continued investment in innovation.
Our technology helps you meet the challenges of tomorrow, today, by optimising property and asset management and investment performance with in-depth data and predictive insight. As one of the fastest growing real estate solutions in Europe, we now provide local expertise to our clients from offices in the UK, the Netherlands, France and Germany.
Yardi's end-to-end solution allows you to elevate asset performance, lower costs, balance risk and increase revenue. Your asset managers will be able to leverage in-depth operational data to make better business decisions whilst connecting teams, enhancing collaboration and streamlining operations to reach revenue targets. Find out more at yardi.co.uk.
About Veon
Veon is headquartered in Leopardstown, Dublin with regional offices in Kilkenny, Limerick, Galway, Leitrim and Longford and has been in business for over 30 years.
Our experienced Veon Ecology team works with engineers, developers, hydrologists, hydrogeologists, OMCs and others, and engages in projects covering Biodiversity Net Gain (BNG), Ecological Clerk of Works (ECoW), natura ecological and impact assessments, natural resource management, and wildlife monitoring. Veon Arboriculture provides BS5837 Tree Surveys and tree management services to corporates, public utilities, local authorities and developers.
We design and implementation of cost-effective surveys and reports which assist in achieving project approval from relevant government authorities and regulatory bodies. Our Geographic Information Systems are based around ESRI software and QGIS. Our systems help our teams capture data in the field, analyse and produce high quality reports for our clients efficiently.
We undertake Ecological Appraisals, Ecological Impact Assessment (EcIA) and ecological aspects of Environmental Impact Assessment Reports (EIAR) of development projects. We also deliver a wide range of ecological and hydro-ecological services to assist our clients in achieving their objectives including Appropriate Assessment services as required under the Habitats Directive, including Screening for Appropriate Assessment (AA) and Natura Impact Statements (NIS), Ecological Impact Assessment (EIA) and Appropriate Assessment reports as required under the Habitats Directive.
Our Veon Ecology team are members of the Chartered Institute of Ecology and Environmental Management (CIEEM) and Veon is a CIEEM Registered Practice and our Veon Arboriculture team are Certified Arborists and professional members of the International Society of Arboriculture and / or The Arboricultural Association.
About Furniture Solutions
We are an exciting Furniture Solutions Company with over 40 years' experience designing, procuring and executing Bespoke Interiors for Residential & Commercial projects throughout Ireland & UK.
All our Team have in-depth industry knowledge in their related fields with an emphasis on Design, Durability, Affordability and Ethically Sourced products. We take the interiors of your project from concept, through to installation on a timeline and budget to suit all clients requirements. With worldwide partnerships including furniture manufacturers and suppliers, we can design, source, import and install all styles of furniture for a variety of uses.
PRS. BTR. Co-Living. Hospitality. Office. Furniture Wholesale. Commercial.
About PrepayPower
PrepayPower is Irelands leading smart metering utility supplier with over 250,00-meter points across Ireland (electricity, gas and broadband).
We support our client's sustainability commitments by providing 100% guaranteed renewable energy, sourced directly by PrepayPower from Irish windfarms.
We use data from our smart meters to understand the performance of our clients buildings and support their residents to reduce waste through smart technology.
We support community renewable projects such as CHP, PV and solar. We have the highest retention rates in the utility market at 90%, providing price stability and security through our comprehensive hedging strategy.
Our smart technology underpins our clients' commitments to reduce their carbon footprint whilst creating inclusive, vibrant, smarter communities in Ireland.
About E3XS
E3XS is a company that has been offering video production services since 2021, with an exciting new studio located right in the heart of Dublin's Silicon Docks. Our office boasts a multifunctional space of 100 m2 with an entire green screen space inside it and an assorted equipment for every type of request made by our customers.
Here we shoot live brodcasts weekly, record content for companies in all types of sectors, shoot for new product lines and more. But not only that, because we also give companies the possibility to rent our equipment and to be able to rent our office to record their contents.
For Sponsorship Opportunities contact:
Kevin Mulligan-Carroll
+353 (0) 87 335 7663
Commercial Sales Manager