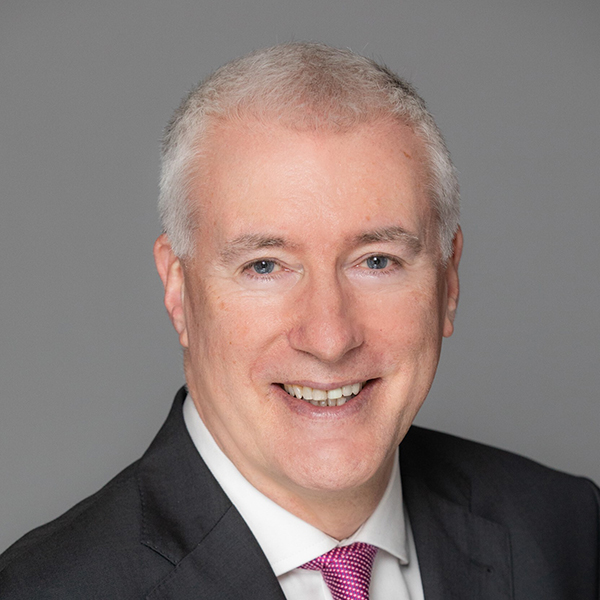 Pat Farrell, CEO, Irish Institutional Property (IIP)
Pat is a senior level business leader with a strong track record of delivery at both at Executive and Board level across healthcare, politics, banking and financial services sectors.
In his current role as CEO, Pat leads IIP which is the voice of institutional property investors in the Irish real estate market with significant international backing. The mission of IIP is to promote the development of a sustainable world class real estate sector in Ireland which benefits members, the economy, communities and wider society. IIP members manage approximately €14bn of Irish property, directly employ almost 6,000 people, indirectly employ a further 23,000 people and IIP tenant companies employ more than 36,000 people. IIP's founding members include five of the largest 20 stocks on Euronext Dublin (formerly known as Irish Stock Exchange).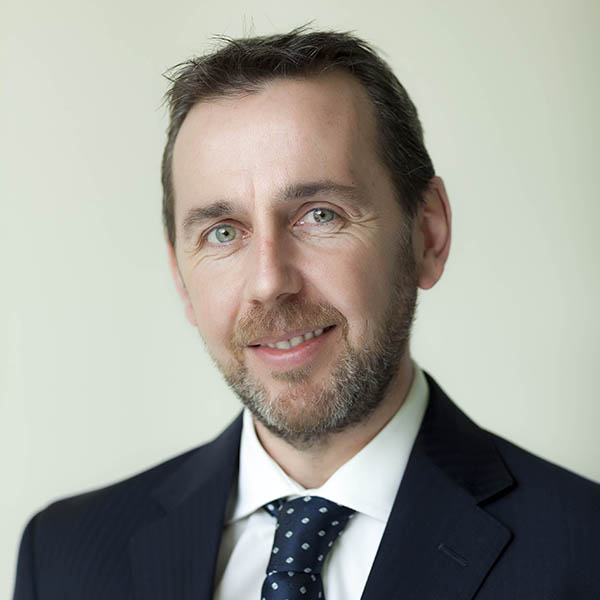 Paul Harvey, BSc(Hons) MRICS MSCSI, Head of Valuations, BNP Paribas Real Estate
Paul has 23 years' experience within the commercial property sector specialising in offices, retail and industrial assets and considerable experience of trade related assets and specialised asset classes. He specialises in the valuation of commercial and residential assets for both financial reporting and secured lending purposes. Paul is a RICS registered valuer experienced in providing Red Book compliant valuation reports. He is also skilled in rent reviews, lease renewals, restructuring, regearing and general commercial property consultancy.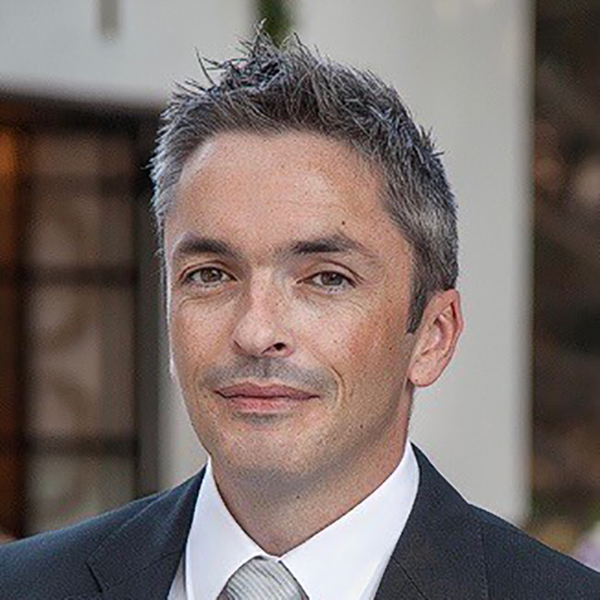 Ciaran O'Leary, Head of Sustainability i3PT Certification
Ciaran has a master's in structural engineering, is a certified BREEAM AP and Passivhaus Consultant, and has over 20 years' experience in the construction sector both in Ireland and internationally. He has held senior onsite roles on projects such as residential multi-storey, data centres, and hotel constructions. He has also worked with the European Commission as an external expert, and for the Greek government he held a key role on the refurbishment of there national construction codes with regards to EU Directive 2010/31/EU and EN15459. He currently works with i3PT by leading their sustainability department.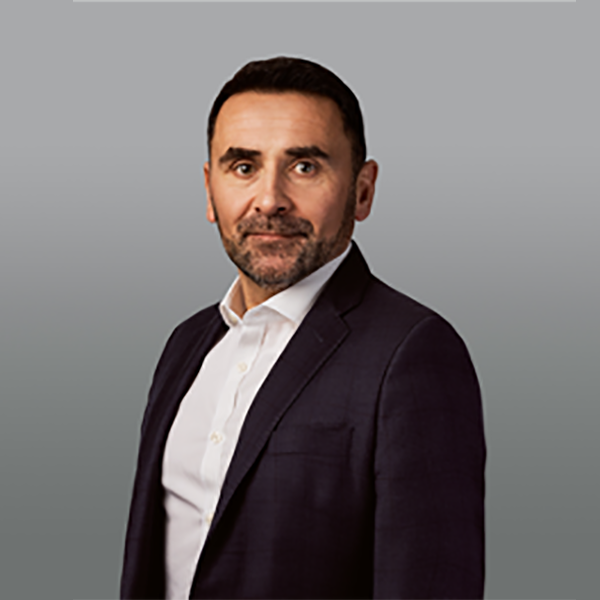 Aidan Gavin, Managing Director, Cushman & Wakefield Ireland
Aidan is the country leader of Cushman & Wakefield in Ireland, an organisation which is among the world's largest commercial real estate service firms with revenues of $8.8billion in 2019.
Aidan initially specialised in office lettings and disposals, and from 2004 led the DTZ Sherry FitzGerald commercial business in Galway. This role expanded to Regional Director in 2013.
In 2013, Aidan was appointed Managing Director of Cushman & Wakefield Ireland.
Since then, he has brought in new management systems, developed new revenue streams and has grown turnover by over 230%, in the process bringing Cushman & Wakefield into the top 3 commercial advisory firms in Ireland.
Aidan oversaw the rebranding of DTZ Sherry FitzGerald to Cushman & Wakefield in 2016 and in 2018, concluded the sale of the business to Cushman & Wakefield Global. He thoroughly enjoys being part of a global business, which allows access to leading expertise and insights from colleagues in 400 offices and 70 countries worldwide.
Aidan sits on the C&W UK Executive Committee, ULI Ireland Council and is a Board member of the NCBI (National Council for the Blind).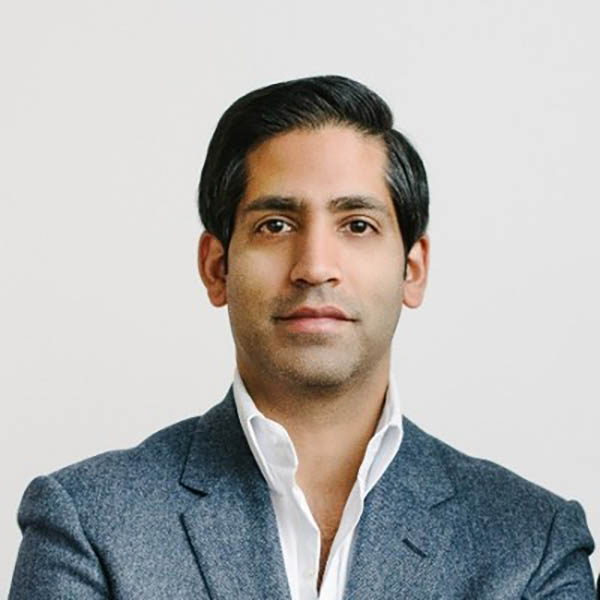 Anil Khera, CEO, Node
Anil is Founder and CEO of Node, a global, vertically integrated, residential investment, development and management company that creates lifestyle centric apartment, micro and co-living residences in creative capital cities around the world. Node's mission is to create the next generation of lifestyle apartment living with affordable, design-led and community focused residences that meet the growing needs of urban renters. Node recently entered a €300m programmatic JVin Europe and is also planning to expand its North American footprint.
Anil is responsible for the overall management, investment activities and expansion of Node globally and is based in both London and Toronto. He has worked in real estate for nearly 20 years in the US and Europe, including 11 years at Blackstone, the world's largest private equity real estate firm. As a Managing Director at Blackstone in London, Anil was involved in over $30 billion of acquisitions, financings, and dispositions. He created Blackstone's European real estate capital markets group, was involved in creating its Indian real estate team and helped create and successfully sell Nido Student Living, a £415m, 2,500 bed, European student housing development and management platform. Prior to Blackstone, Anil worked in the acquisitions team of DLJ Real Estate Capital Partners / Credit Suisse First Boston in Los Angeles.
Anil graduated with an honours BA from the Richard Ivey School of Business at Western University and a BA from the University of Waterloo in Canada. He has been listed in Property Week's Hot 100 and Top 40 Under 40. Anil is the Chair of the GRI Global Co-Living Committee and is a member of ULI and the UKAA. Anil also serves as Chair of The Lighthouse, a project to develop a dynamic faith-based community centre in London.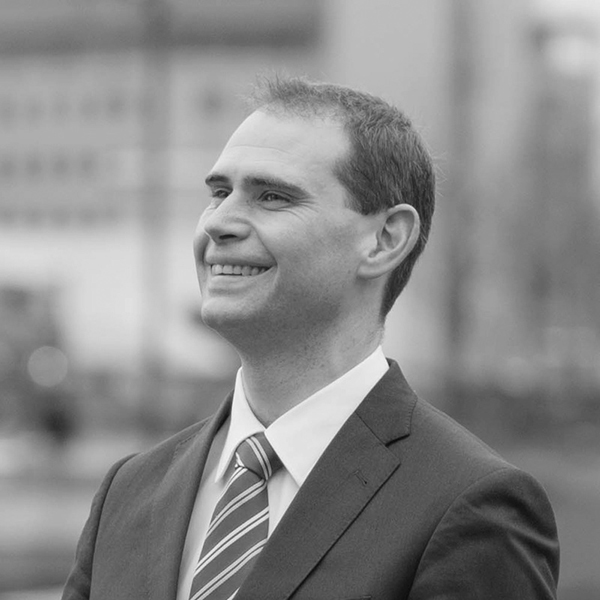 Jason Murphy, CEO, Centrus Advisors Ltd
​Having founded Centrus' operations in Ireland, Jason is a member of the Group board and the Group Executive Committee. He has over 20 years' investment banking and financial advisory experience. He has advised some of the largest housing associations, infrastructure investors and regulated utilities in the UK and Ireland. As a highly regarded contributor in the infrastructure and housing markets, he has produced many articles/publications and has been a regular speaker at various conferences and seminars in his chosen field. Jason is a Fellow of the Association of Chartered Certified Accountants (ACCA).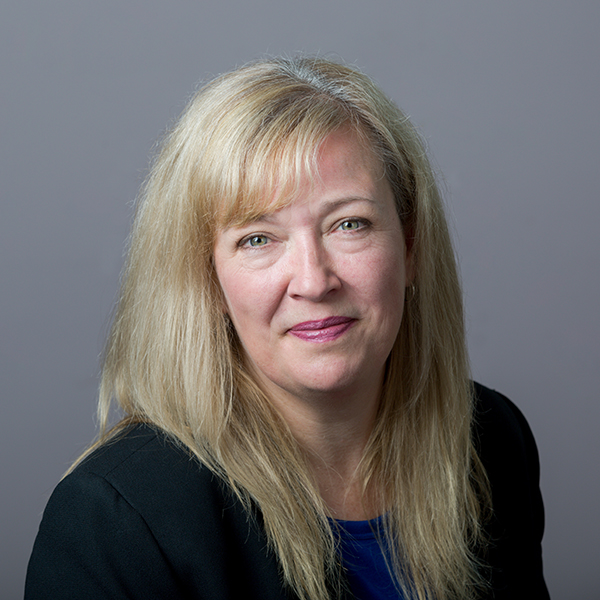 Fiona Cormican, New Business Director, Clúid
Joining Clúid in 2007, Fiona Cormican is Clúid Housing's New Business Director. Fiona has over 20 years' experience in social housing development. Fiona manages Clúid's extensive acquisition and property development programme and has overseen a 40% increase in Clúid's housing stock over the past 5 years. Clúid now hold over €1billion euro in assets with plans to deliver a further 3000 homes by 2022. Clúid's growth strategy is aligned with meeting the targets of Rebuilding Ireland and the delivery of new supply to the housing market.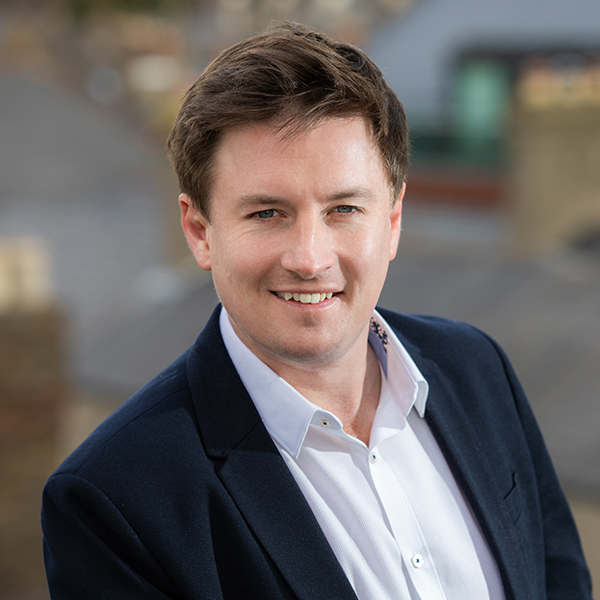 Robert Hoban, CEO and Founder, Offr
Offr is a revolutionary online property transaction platform. Former Director of Bidx1 and Director and Auctioneer at Allsop Ireland, Robert has sold over 6,000 properties by auction, including 2,000 by online auction, totalling €1bn in sales. With 18 years' property industry experience, he cut his teeth in HOK and Savills Country Homes Department selling period houses, land and stud farms until the age of 30.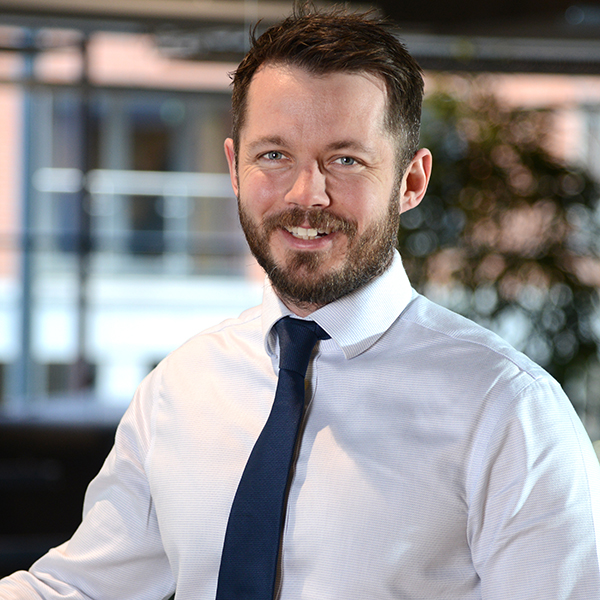 Adrian Byrne, Senior Investment Manager, Hibernia REIT plc
Adrian joined WK Nowlan REIT Management as an Analyst in early 2015. Following the Internalisation of WK Nowlan REIT Management in November 2015, Adrian now holds the position of Senior Investment Manager at Hibernia REIT. Adrian previously worked for Bank of Ireland Global Markets on the Structured Derivatives team in Dublin. He has a Bachelors Degree in Business and Law and a Master of Economics from University College Dublin. Since 2014, he is a member of the Chartered Financial Analyst Institute and a CFA charterholder"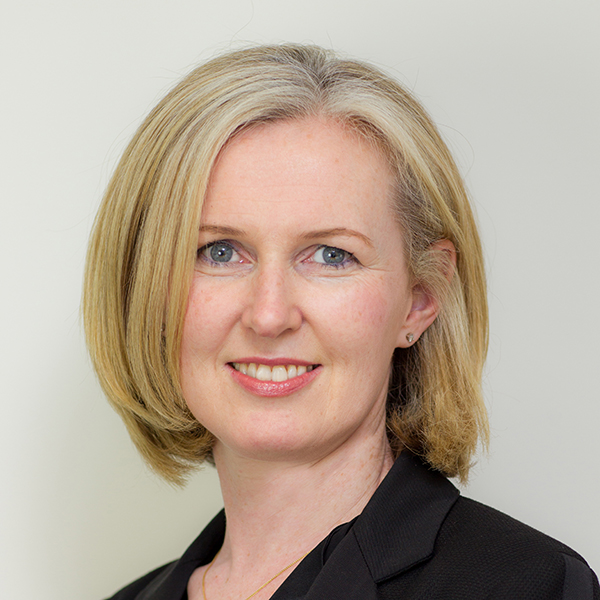 Michele Jackson, BSc (Hons) FSCSI FRICS, Director, TWM
Michele is a Director and co-owner of TWM, a boutique commercial property advisory firm with offices in Dublin and Galway. Michele is a Chartered Surveyor and a Fellow of the Society of Chartered Surveyors with 25 years' experience working in the commercial property markets in Ireland and the UK. Michele specialises in the investment sector and up to 2014 was a Director and Head of the Investment Team in Cushman Wakefield Dublin where she worked since 2000. Prior to that Michele worked with Knight Frank in London.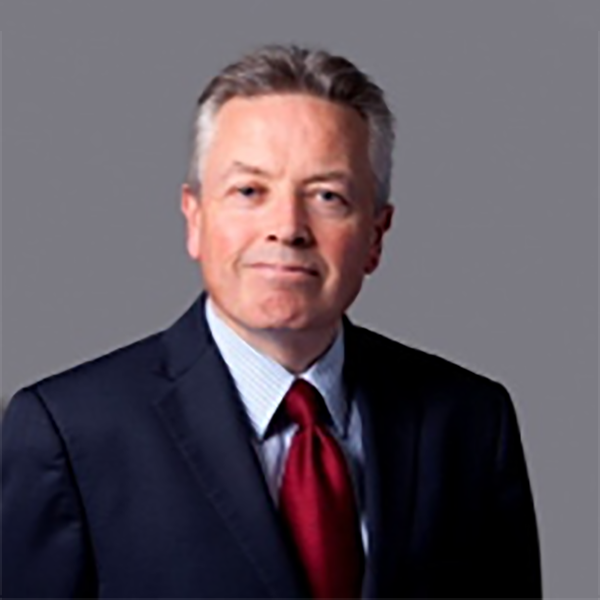 Paul McDonnell, Head of Property Finance, Bank of Ireland Corporate and Treasury
Paul joined the Bank of Ireland Group in 1986 and held various roles in Retail Banking, Business Banking and Private Banking before joining the Corporate Division in 2002. Paul was appointed Head of Property Finance in June 2009 with responsibility for the Bank's large property exposures in the commercial and residential property sectors. Previously he had been Head of International Property Finance with responsibility for the Bank's real estate lending in London, Frankfurt and New York.
Paul is a member of the Group Credit Committee, Group Pension Fund Investment Committee and Private Equity Governance Committee. He is a graduate of UCD and is a member of the Institute of Taxation in Ireland.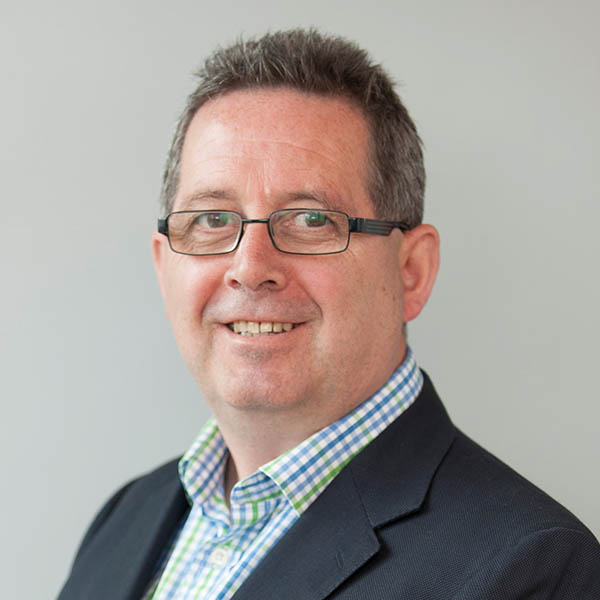 Joe Stenson, Group Development Director, Queensway, UK
Joe previously worked with a number of hotel groups in the UK before joining Queensway as Hotels Director in 2004 to establish and grow the Hotels portfolio. Since then the group has acquired, developed and operated hotels under international brand names including; Holiday Inn, Holiday Inn Express, easyHotel and Ibis Styles. This culminated in the launch of Queensway's own brand, Point A Hotels in 2017, which is a joint venture with the investment arm of the London-based Wellcome Trust.
The majority of my time is taken up with securing and developing new sites for Point A Hotels focusing on the capital cities of London, Edinburgh and Dublin with 1500 bedrooms now open and a further 350 in our pipeline. In Dublin, the group will open Point A Dublin – Parnell Street with 141 keys in April 2021 and have recently secured planning permission for Point A Dublin – Liberties, with 95 Keys and will look to commence construction in mid-2021.   
Queensway is a family owned company with interests in residential property in London, franchises with KFC and Starbucks with 34 Stores open and similar numbers planned. The group also ha a 280 key Ibis Styles Hotel in Nairobi, Kenya and a hotel and 4,000 members' Club in Chelsea, London.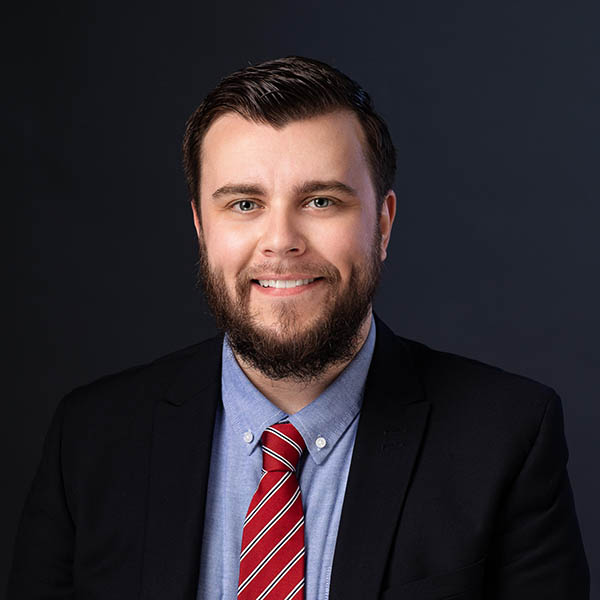 Seán Golden, Economist, the Land Development Agency
Before his current role, Seán worked as a Senior Economic Consultant with EY-DKM, where he advised clients across the public and private sector on a range of topics. He also worked as an economist with the Irish Government Economic Evaluation Service (IGEES) at the Department of Public Expenditure and Reform.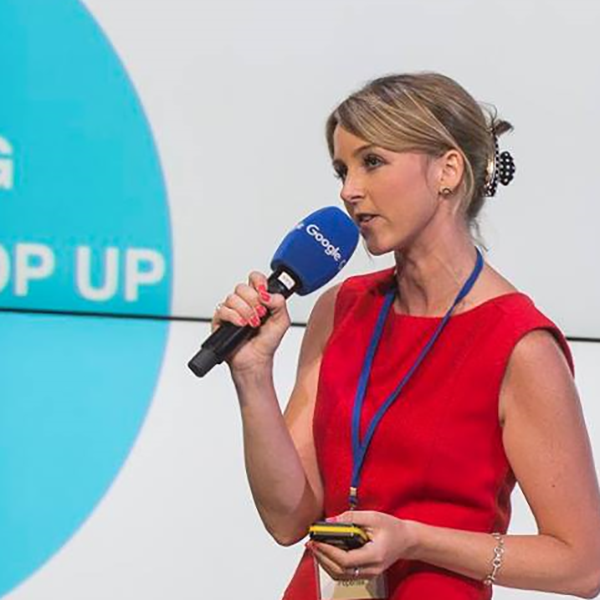 Lucinda Kelly, founder and CEO, Popertee
Lucinda completed a BA Hons in Information Studies and French in UCD and then continued her studies with a HDip in Entrepreneurial Studies in Michael Smurfit Business School. She started her career with eir where she managed the content and advertising for their portal. She then went on to Paddy Power where she held senior positions in product and marketing. Lucinda set up Popertee in 2016 and closed a €500K seed round in 2017. Telefonica subsequently invested in the business in 2018. Popertee is a smart platform that matches brands with vacant retail spaces for marketing and retail campaigns using cellular data that predicts footfall and audience insights.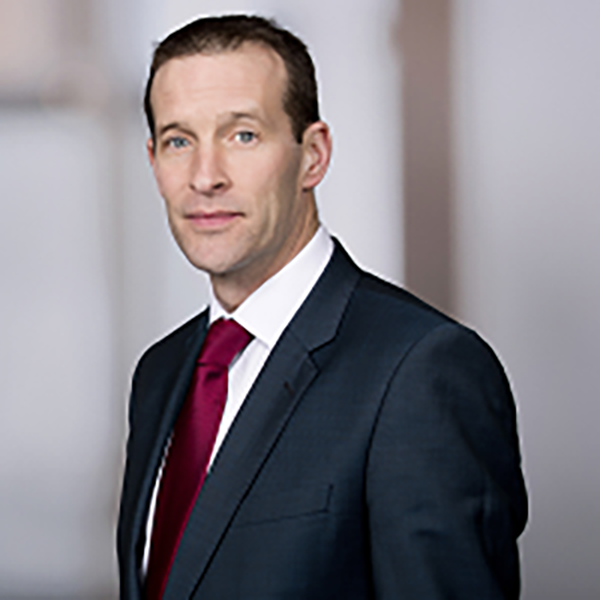 Gavin Butler, Director Industrial and Logistics, Savills
Gavin works with a number of the country's leading developers, corporations, institutions and investors, making him one of Ireland's leading experts in the industrial property sector.
For the past 20 years, he has exclusively handled the sale, letting and acquisition of industrial land and buildings throughout the Dublin area. He provides expert advice on values, disposal and acquisition strategies, development options and estate design. Gavin is also a member of the Institute of Logistics & Transport in Ireland which, paired with Savills global reach, provides Gavin with an extensive network of contacts throughout the logistics and warehousing industry.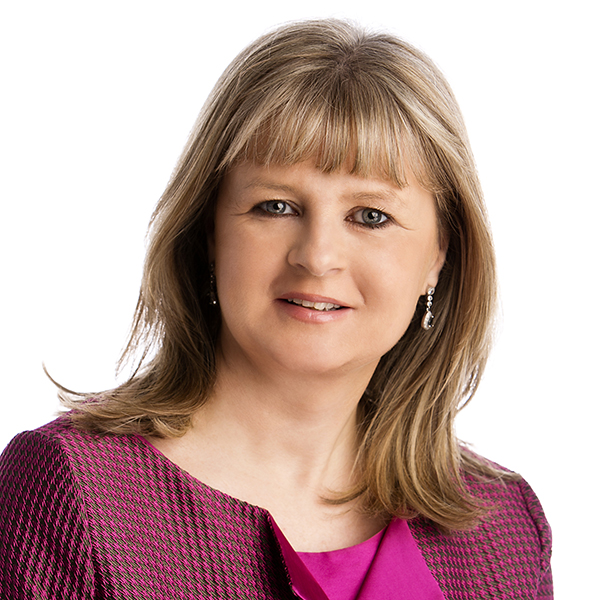 Marie Hunt, Executive Director, Head of Research, CBRE Ireland
25 years ago, Marie Hunt established the research department at CBRE Ireland, which is now regarded as one of the most authoritative sources of property information in the Irish market. A regular commentator in the Irish media on property matters, Marie produces a range of property market publications on all sectors of the market and carries out specialist consultancy work on behalf of a broad range of institutional, private and public sector clients of the Irish business, helping occupiers, developers and investors make location and investment decisions.
Marie is an Executive Director of CBRE in Ireland and a member of CBRE Ireland's Executive Committee. Marie is a chartered surveyor and a Fellow of the Society of Chartered Surveyors, Ireland. In 2018, Marie was awarded Businesswoman of the Year by Image Magazine in Ireland.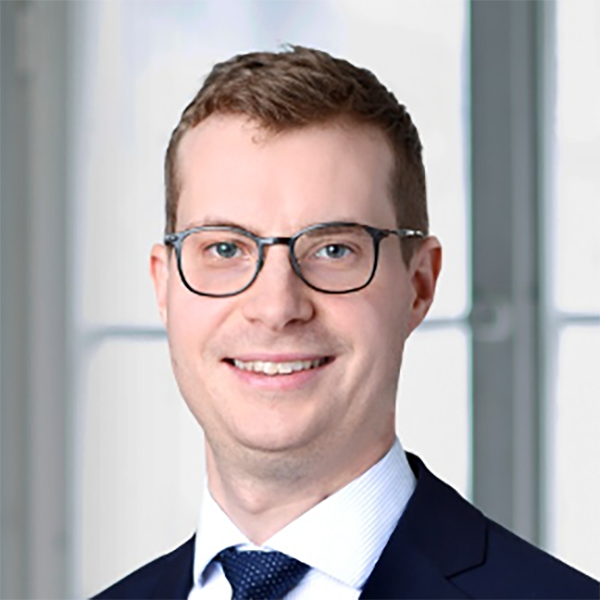 Brice Hoffer, Head of Real Estate Research & Strategy DACH, Associate Director, UBS Asset Management
Brice is a part of the Research & Strategy team of UBS Asset Management, Real Estate & Private Markets (REPM).
His role includes analysing property market fundamentals and assessing risks and returns for Swiss real estate and European residential investment opportunities. Brice also contributes to the development of existing fund strategies, advises on acquisitions for new investments, supports marketing and capital raising efforts and is involved in the elaboration of new real estate products. In addition to this role, Brice was appointed Head of Real Estate Research & Strategy for the DACH region in May 2020. In this role, he is responsible for the analytics and benchmarking activities of the UBS Swiss direct real estate funds and took over the role of Deputy Valuation Officer in the DACH region.
Prior to joining UBS in June 2018, Brice worked as a Real Estate Economist within the Investment Solutions and Products division of Credit Suisse. In this role, he analysed the Swiss and global real estate markets and was responsible for the monitoring of the commercial real estate sectors in Switzerland. In addition, Brice elaborated strategic and tactical views on global real estate securities indices.
Brice is a Young Leaders Co-Chair for the Swiss branch of the Urban Land Institute (ULI) and a member of the ULI European Residential Product Council.
He has authored several research papers and press articles on real estate market themes including a recent white paper on real estate investment and sustainability.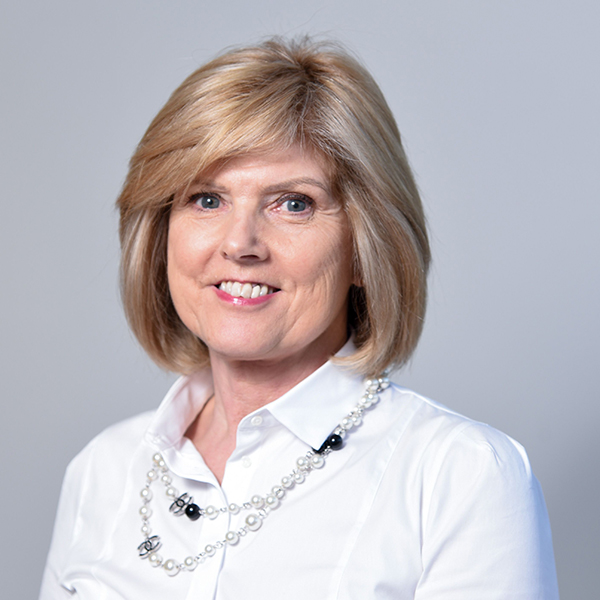 Angela Keegan, Managing Director, MyHome.ie
Angela has been the Managing Director of MyHome.ie, the country's leading property portal, for a decade. Since joining the company in 2005 from telecoms operator EsatBT, Angela has steered the business through the recession and strengthened its role as a key player in the Irish property market.
Today MyHome.ie works with circa 1,000 estate agents, providing them with a comprehensive range of products and services while the site's user friendliness makes it a huge hit with consumers. Angela's extensive knowledge of the property market and industry trends ensures she is a regular media contributor on property-related issues.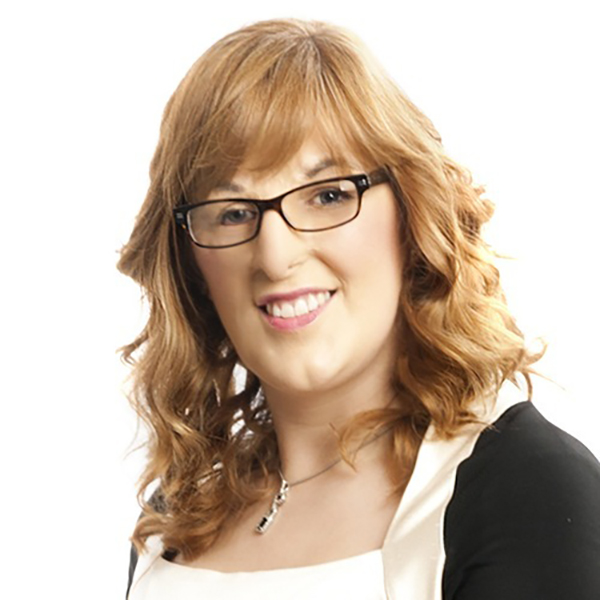 Carol Tallon, CEO, Property District
Carol has an academic background in law and specialises in PR, new media and public consultation for the built environment. With more than 15 years experience across the planning, construction, property and proptech sectors, she has worked with government agencies, industry representative bodies, property developers, construction contractors,
auctioneering firms and media outlets. In addition to founding Proptech Ireland as an ESG initiative back in 2016 and rolling out Ireland's virtual town hall 'PLACEengage', Carol and the Property District team produce Ireland's first weekly radio show for the property industry 'Property Matters' on Dublin South FM and iPropertyRadio.com